You have to bake it to believe how delicious this cake is. It's a perfect marriage of fresh figs with a moist vanilla cake that feels indulgent and expensive. This cake tastes amazing as is, but feel free to serve it with a scoop of hazelnut ice cream for a fancy dessert at your summer gatherings.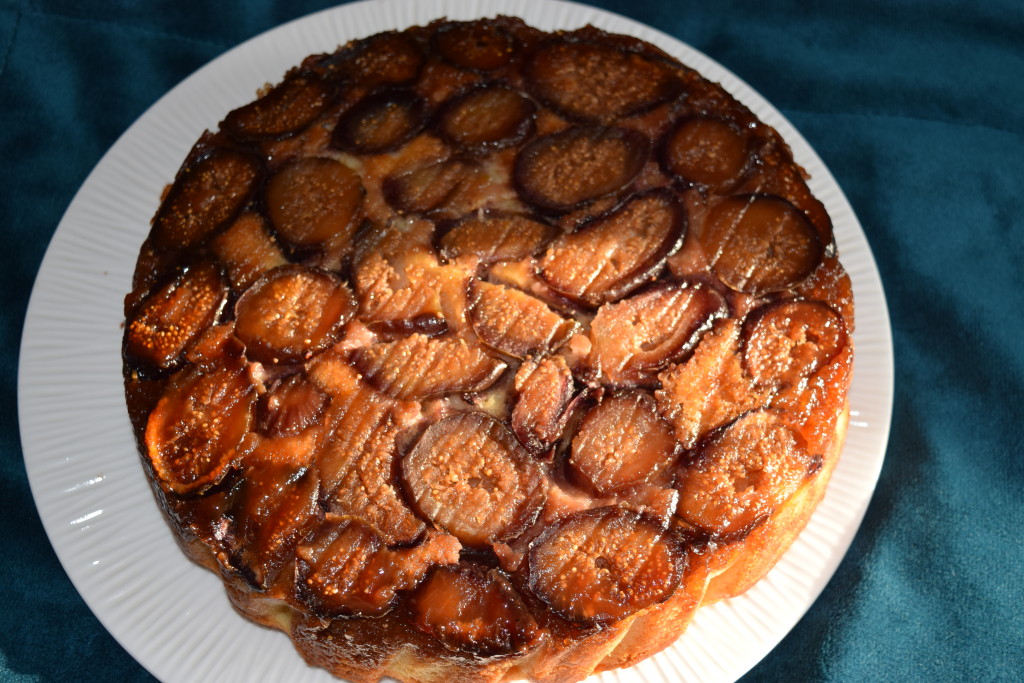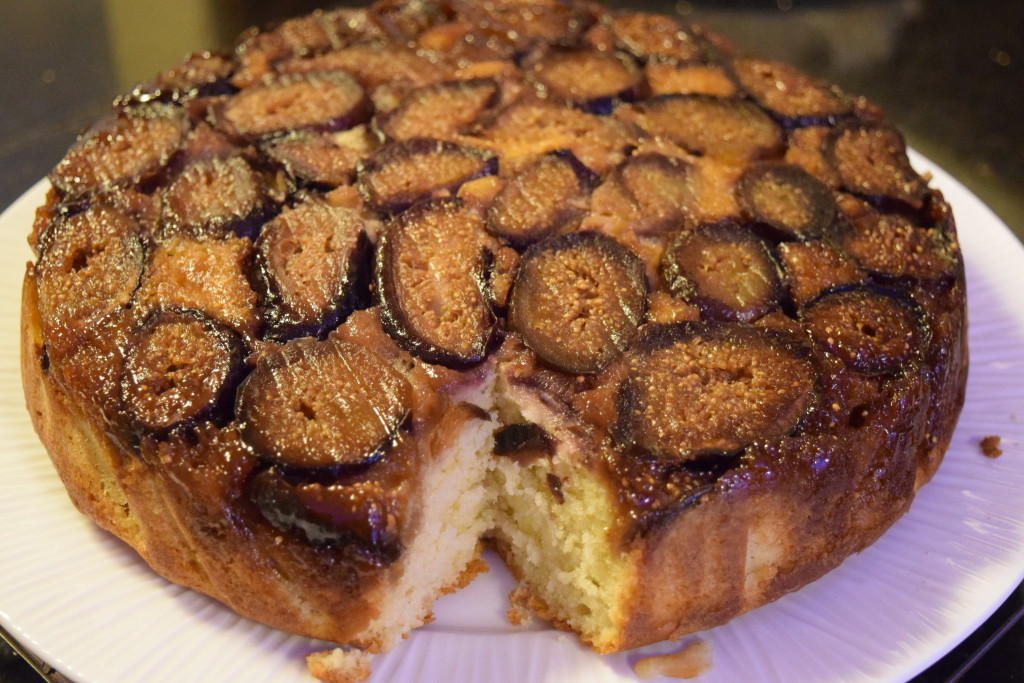 Ingredients
10 Tablespoons Unsalted Butter
2 Tablespoons Brown Sugar, I used organic raw coconut sugar
2 Tablespoons Honey
8-10 Fresh Figs, stems removed and cut in circles
11⁄2  Cups All Purpose Flour
1 1⁄2 Teaspoons Baking Powder
1⁄4 Teaspoon Kosher Salt
3⁄4 Cup Granulated Sugar
1 Teaspoon Vanilla
2 Eggs
1⁄2 Cup Whole Milk
Process
Preheat oven to 350 degrees. Grease a 9X2 Cake pan and line it with Parchment Paper. Butter the parchment paper.
In a small bowl, melt 2 tablespoons of butter in the microwave. Stir in the brown sugar and honey, mix until smooth. Pour the sauce into the prepared cake pan. Arrange the figs, in concentric circles over the sauce. Set aside.
In a medium bowl, whisk together the flour, baking powder and salt. In another bowl, with an electric mixer on medium speed, beat the remaining 8 tablespoons butter with sugar and vanilla until lightened in color and texture, 2 to 3 minutes.
Add the eggs one at a time, beating until well combined.
Add dry ingredients in 3 parts, alternating with milk. Spoon the batter evenly over the figs.
Bake the cake until golden and a toothpick inserted in the center comes out clean, 45 to 50 minutes. Transfer the cake to a rack and cool in the pan for an hour.
Run a spatula around the sides of the pan and place a serving platter on the top of the pan to invert the cake. Gently lift off the pan and remove the parchment paper.
Enjoy! 🙂
(Visited 43 times, 1 visits today)