I am always looking for ways to add variety to our meals. Like me, if you are not a fan of Tuna salad or if you are bored of eating it regularly, you will definitely love these kabobs. No fuss, delicious and incredibly nutritious, these Tuna kabobs are perfect for a quick weekday meal or weekend brunches (think tuna sliders and mimosa). They are chock full of flavor and nutrients from tuna, chickpeas and veggies, and one 5 oz can of tuna makes enough kabobs to last for a 3-4 individual meals when paired with medium salad or pita!
Hope you enjoy making and eating them! xx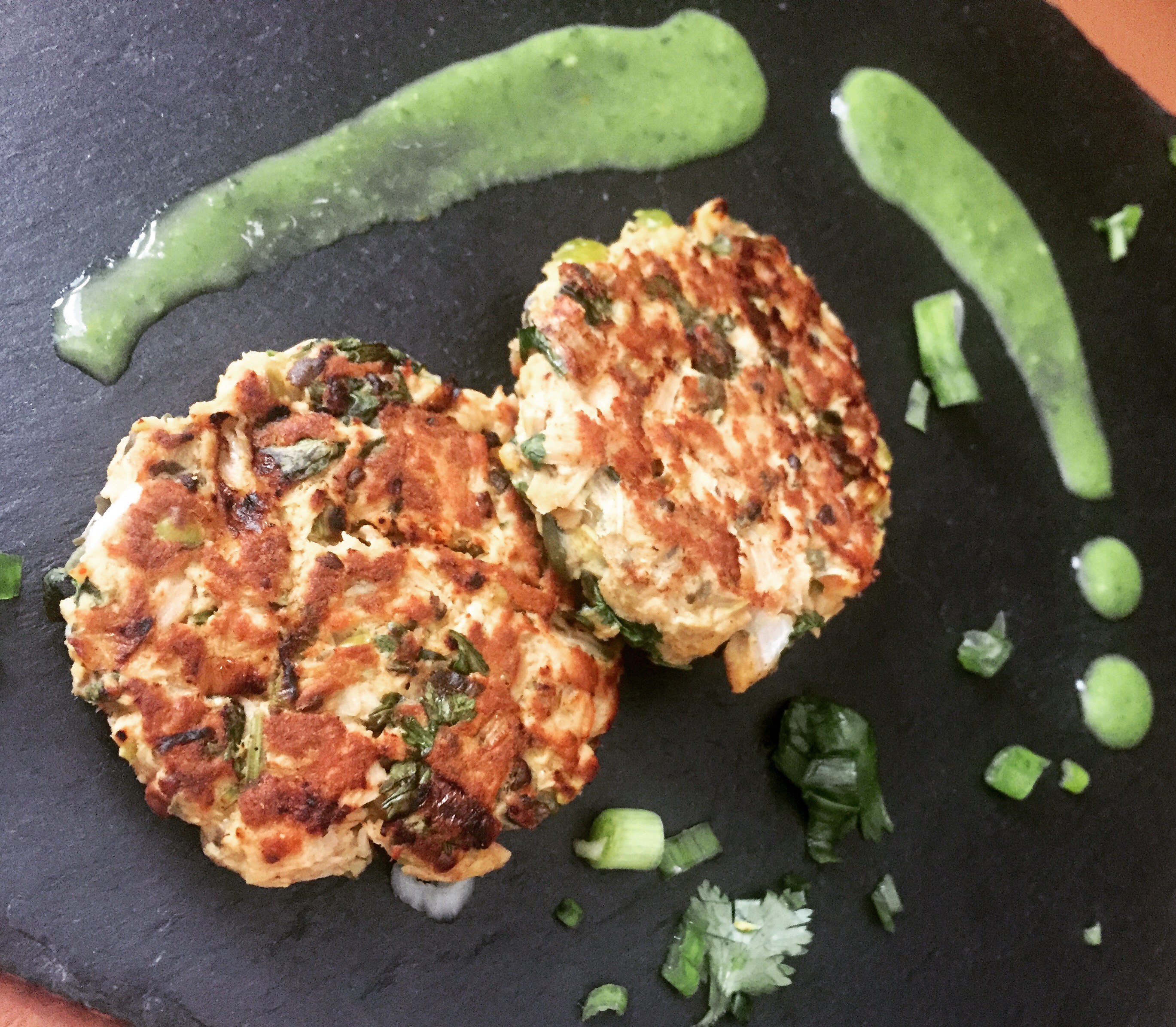 Ingredients
1 Can (5 oz) Safe Catch Tuna
2-3 Tablespoons Cooked Chickpeas
1 Small Carrot, roughly chopped
¼ Red (or Green or Yellow) Bell Pepper, roughly chopped
2 Teaspoons Capers
Handful of Fresh Herbs (I used Mint, Cilantro, Parsley), roughly chopped
Zest of 1 Lemon
1 Tablespoon Lemon Juice
½ Teaspoon Cumin Powder
½ Teaspoon Smoked Paprika or more to taste
1 Egg
1 Tablespoon Oil (I used coconut)
Salt to Taste
Process
Add Chickpeas, carrots, bell pepper and herbs to a food processor and process for 30-45 seconds for a finely chopped mixture (Not a paste).
Place the mixture into a shallow plate, add lemon zest, lemon juice, spices, capers and mix well using a fork.
Drain the liquid from tuna and add the tuna (shred it using a fork or hands) to the mixture and finally add the egg. Gently mix everything (do not over mix).
Heat oil in a non stick flat pan on medium heat. Divide the Tuna mixture into 8-10 equal parts and form 1 inch thick patties. Cook the kabobs for 1-2 mins on each side or until they are golden brown. I recommend cooking one kabob first to taste test and adjust the seasoning before cooking the rest.
Serve as desired. Store the leftovers the refrigerator in an airtight container for up to 5 days.
Enjoy! 🙂
(Visited 24 times, 1 visits today)