You guys, with all the curveballs thrown at us by 2020, I really wasn't sure if I'd be able post before 2021. But then these paneer patties happened and there is no way I was going to hold off on posting this super easy and delicious recipe that can be dressed up or down as needed. Serve it over salad or with all the toppings on a bun or as an appetizer at your next gathering…. oh wait! I meant your imaginary gathering. I have no clue what a gathering looks like anymore.
Anyhoo, use the recipe as template and spice it up as you like. I promise you won't be disappointed.
Hope you are staying safe, happy and healthy. xoxo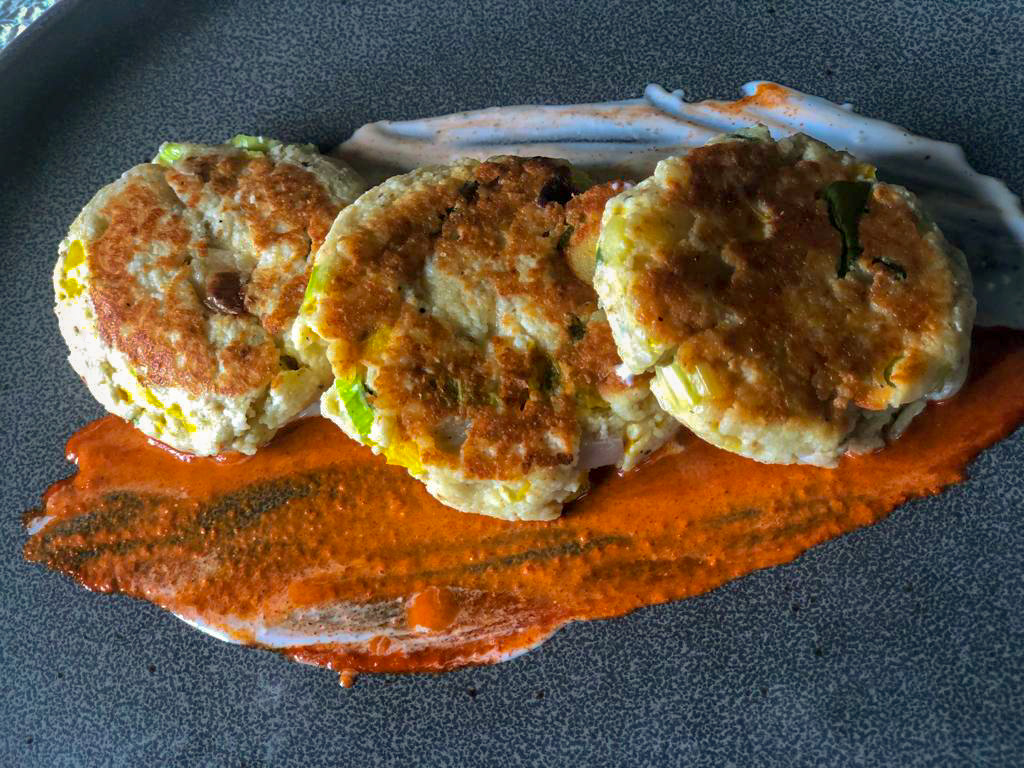 Ingredients
1/2 Cup or 4 Oz Fresh Paneer, crumbled
1 Small Potato, boiled
1 Small Jalapeno, seeded
1 Tablespoon Tapioca Starch
2 Tablespoons Fresh Cilantro, chopped
2 Tablespoons Onions, finely chopped
1/4 Teaspoon Ground Cumin
1/4 Teaspoon Ground Coriander
12 Teaspoons Avocado Oil or cooking oil of choice
Juice of Half Lemon
Salt to Taste
Process
In a medium bowl, peel the boiled potato and mash it.
Add all the remaining ingredients except oil to the bowl and mix with hands.
Divide the mixture into 6 equal portions and form patties.
Heat oil in a non stick pan on medium heat, cook patties for 2-3 mins on each side or until golden brown.
Let cool to room temperature and serve as desired.
Enjoy! 🙂
(Visited 64 times, 1 visits today)