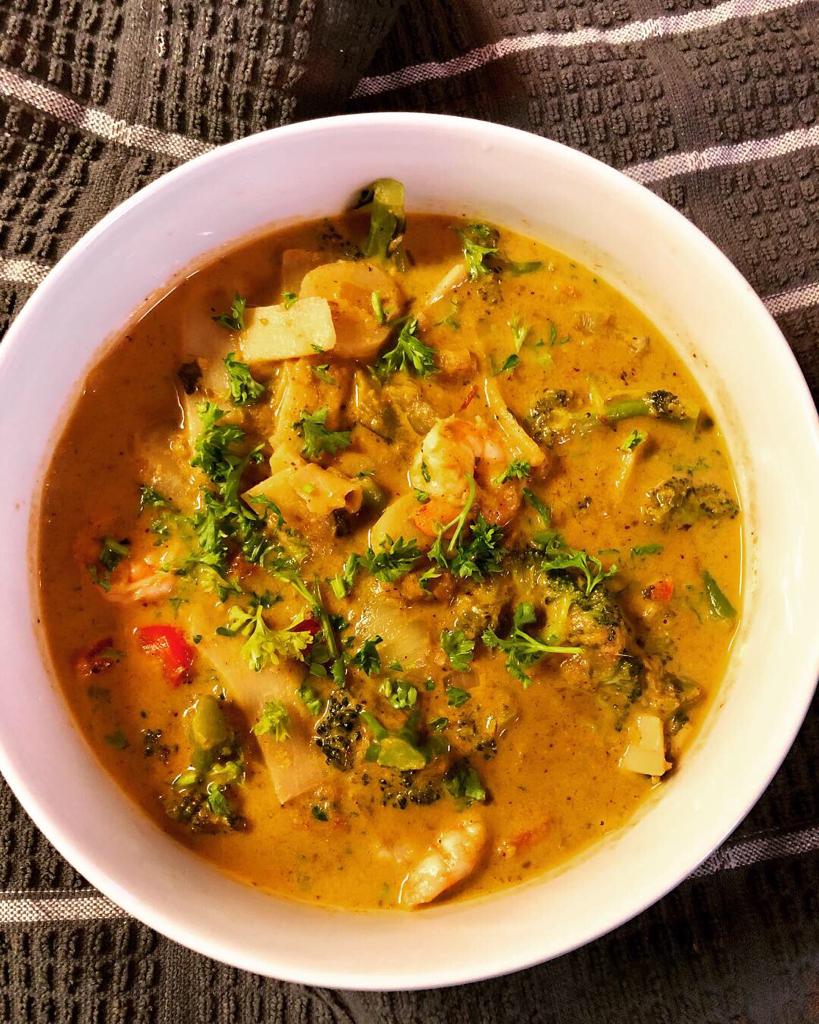 Vegetable Curry (Thai Inspired)
April 25, 2019
Thai cuisine is world renowned for its flavors and has a loyal fan following in every corner of the globe. While I do love me some Pad Thai and Massaman Curry, I'm not a huge fan of takeouts or eating out (on weekdays) AKA my way of staying away from mango sticky rice pudding 😛 . More importantly, I love experimenting with flavors, creating my own recipes and adding a healthy spin to my favorite foods. The recipe below is my version of Thai Curry, it is not a traditional Thai Curry and it does not require some of the staple ingredients that are required in Thai cooking such as Fish Sauce, Kaffir Lime and Lemongrass. It is still chock-full of flavor and texture. Its spicy, crunchy (red bell peppers, broccoli etc.) and so refreshing from all those herbs. This recipe can be used as a base and modified as needed, you can add tofu, shrimp, chicken or fish for additional protein. While I do love the veggies that I added to this curry, feel free to add any other vegetables (Peas, carrots, zucchini, eggplant) of your choice.
Hope you make this curry and enjoy it as much as I did! xx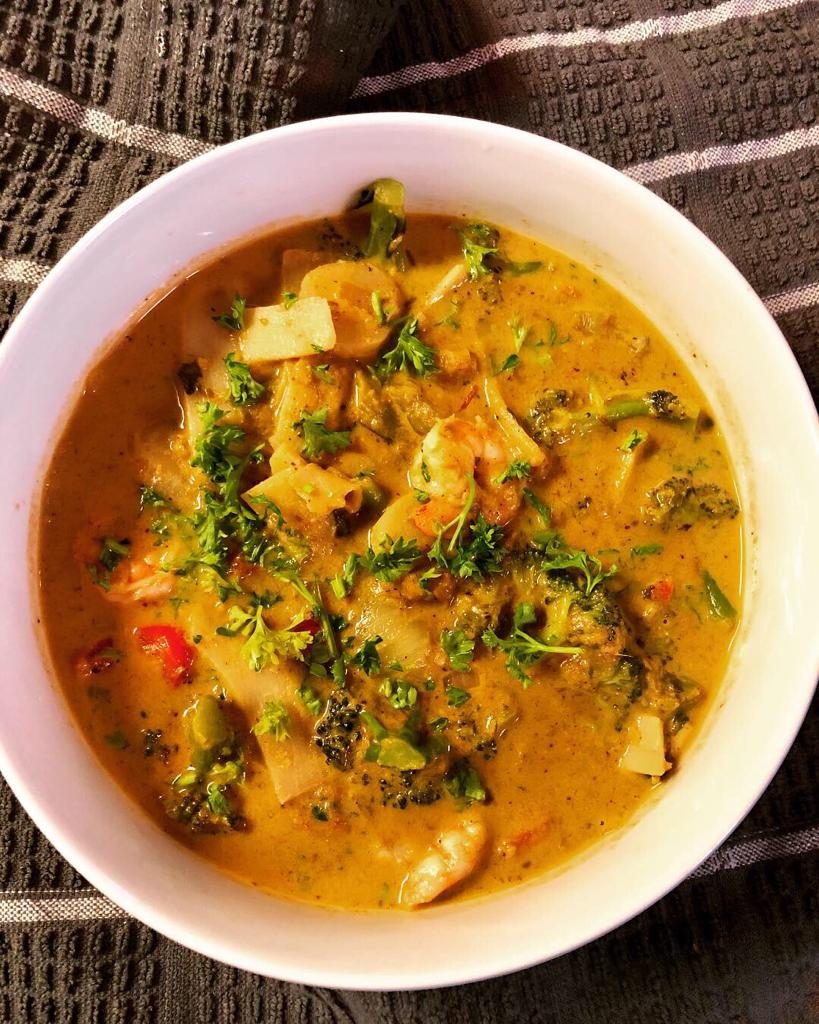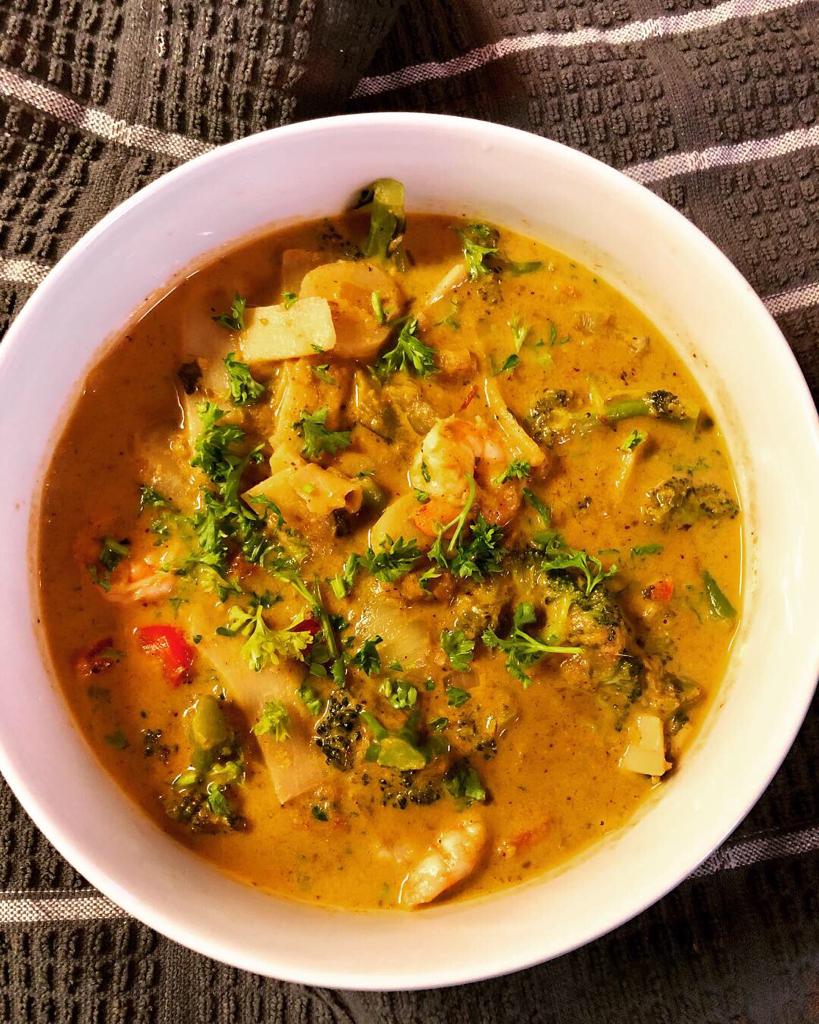 Ingredients
1 Can (13.5 Ounces) Coconut Milk
1 Clove Garlic, minced
1 Teaspoon Fresh Ginger, grated
1 Small Shallot, chopped
1 Small Tomato, chopped
1 Teaspoon Coconut or Avocado Oil
1 Teaspoon Ground Turmeric
1 Small Green Chili or 1/2 Teaspoon Red Chili Powder
1/2 Teaspoon Ground Cumin (For best results – toast the cumin seeds in a pan before making the powder)
1/4 Teaspoon Ground Cinnamon
1/4 Teaspoon Allspice
1/4 Teaspoon Ground Cloves, optional
1 Small Mace, powdered, optional
Salt to Taste
Handful of Bamboo Shoots, optional
3-4 Fresh Mushrooms, chopped
1 Small Red Bell Pepper, chopped
1/2 Cup Broccoli Florets
1/2 Cup Cauliflower Florets
Handful of Fresh Greens (I used fresh spinach and Bok Choy)
Handful of Fresh Herbs (Cilantro, Parsley), chopped (Stems and Leaves)

Process

Heat oil in a pan on medium heat, add ginger, garlic and shallots and
sauté for 2 mins or until the raw aroma of ginger/garlic disappears.
Add chopped tomatoes and stems from the herbs (cilantro/parsley etc.), cook for another minute (until the tomatoes are soft).
Turn off the heat and using a hand held blender (or a regular blender), blend everything to make a smooth mixture.
Turn the stove on, add all the powdered spices (salt, chili, cumin, turmeric, all spice, cloves, mace and salt). Cook the mixture for a minute. Add a few tablespoons of water if mixture is sticking to the pan.
Add coconut milk and stir to mix everything.
Add all the veggies except spinach/ bok choy and herbs and bring the mixture to a simmer (3-4 mins approximately). You don't want the vegetables to be mushy.
Add spinach/bok choy and bamboo shoots in the end and cook for another minute until the spinach has wilted.
Taste the curry and adjust the seasoning as needed.
Add lemon juice and fresh herbs. Serve hot.
Enjoy! 🙂
You May Also Like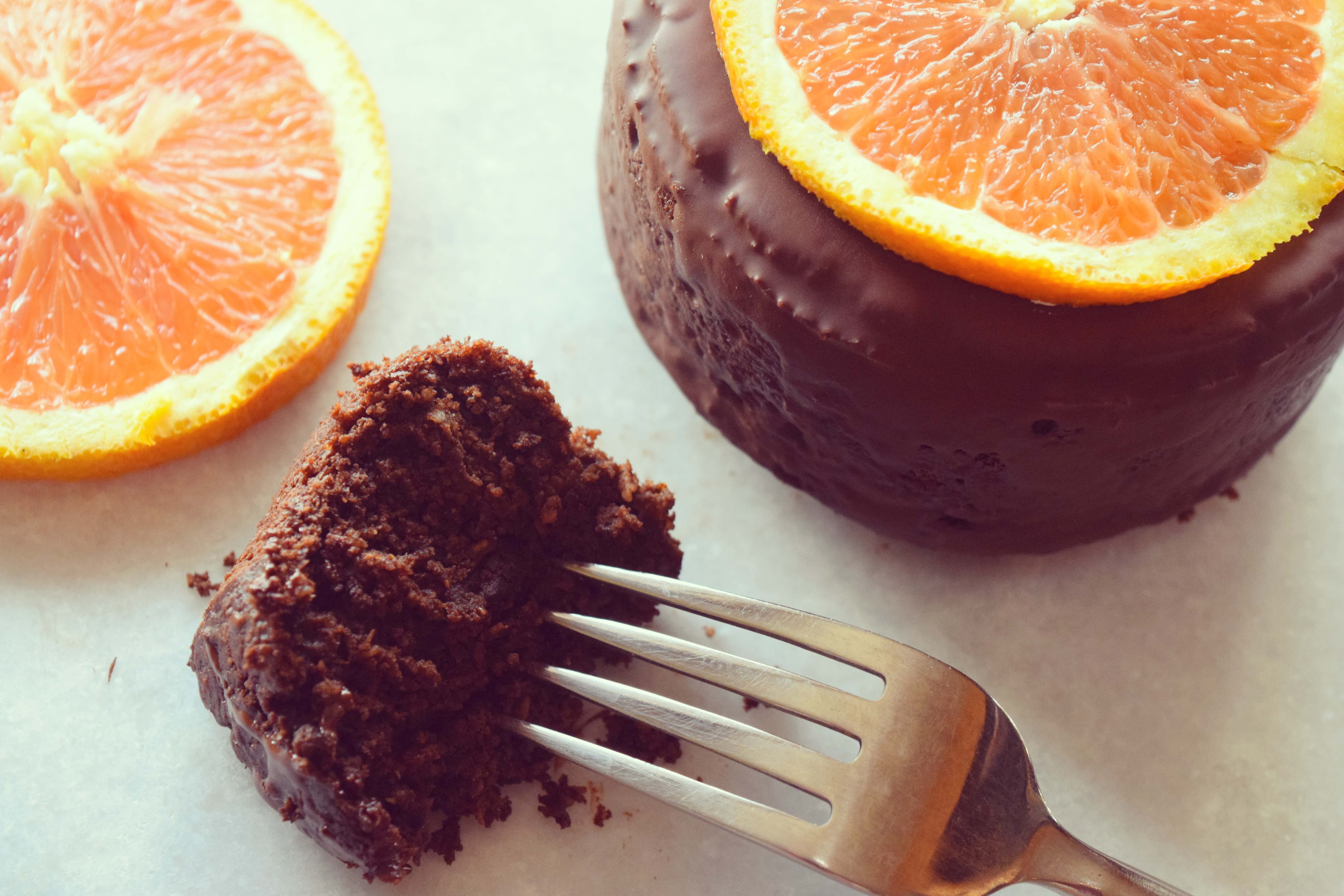 February 24, 2017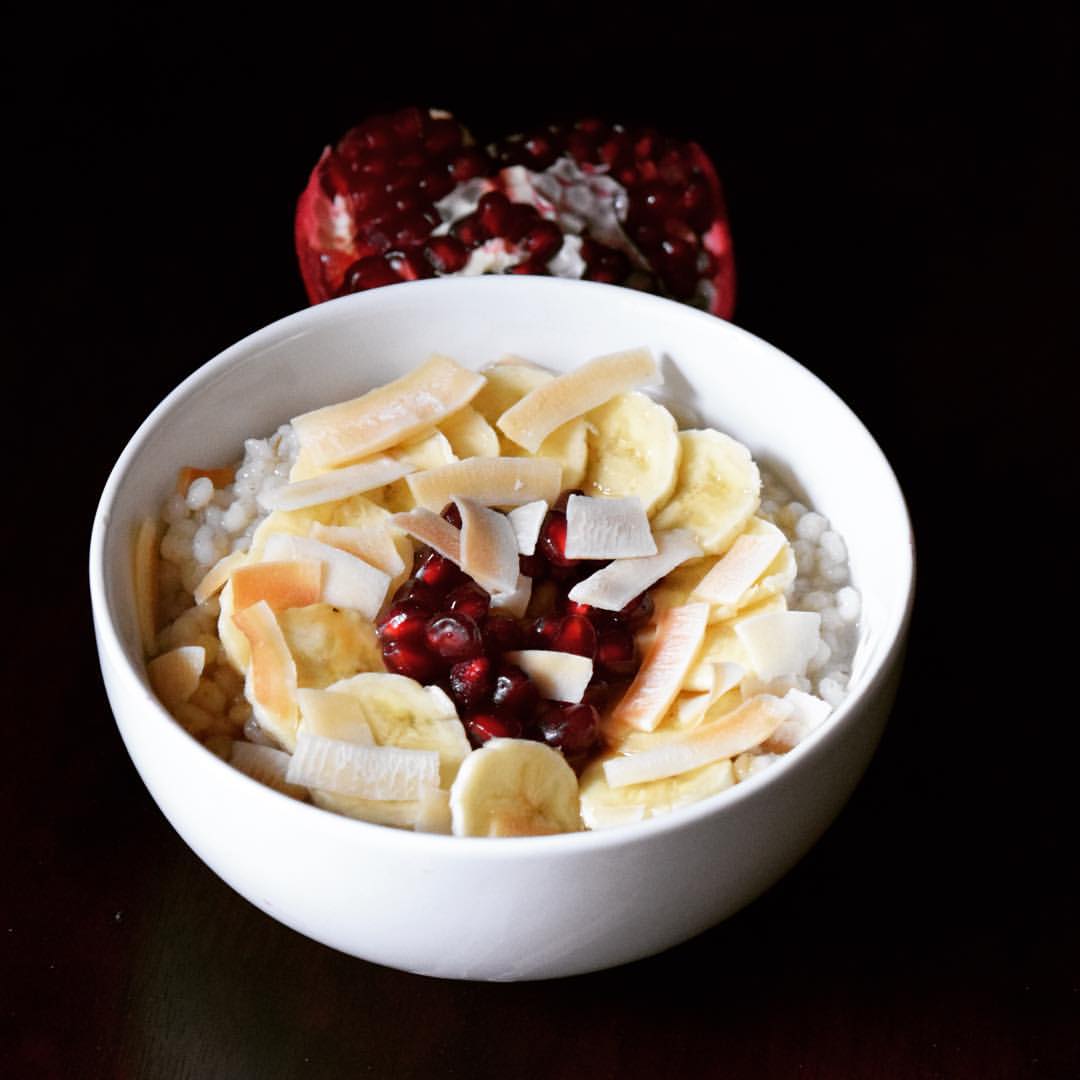 December 30, 2015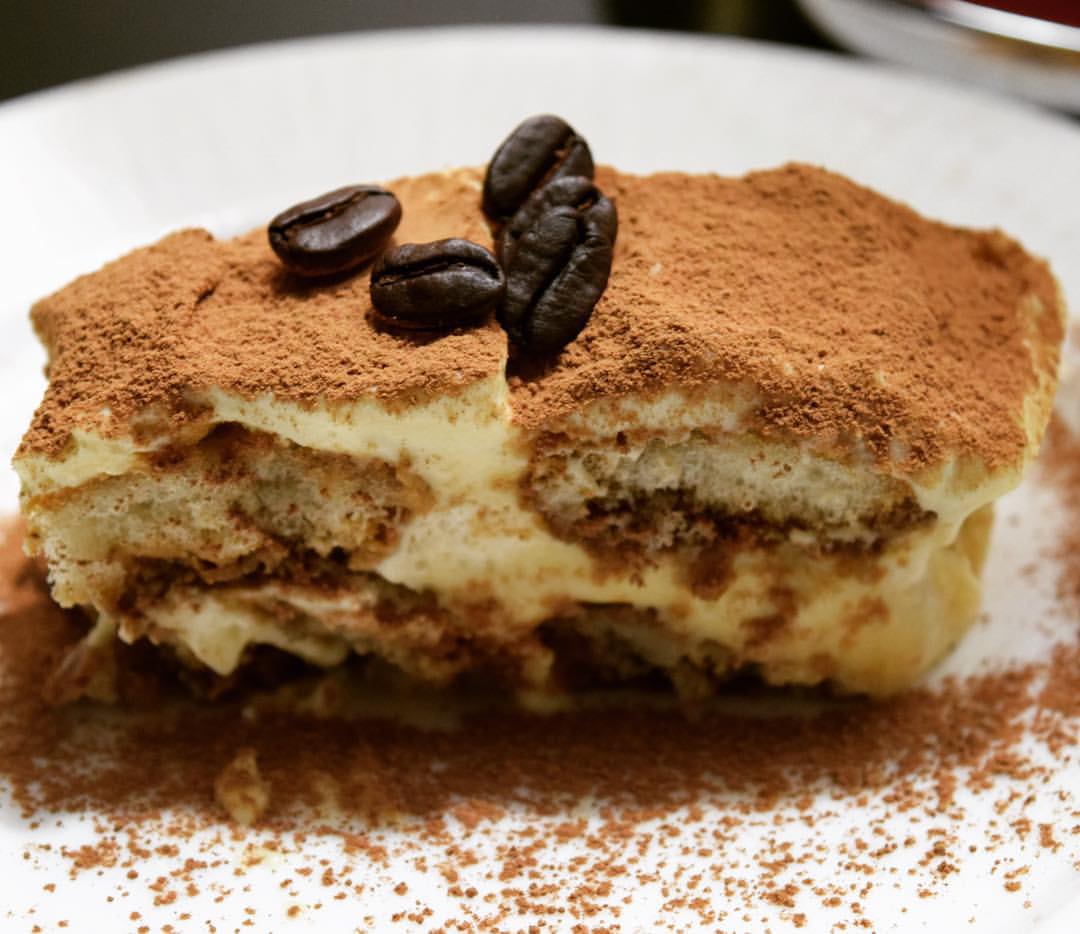 November 25, 2015