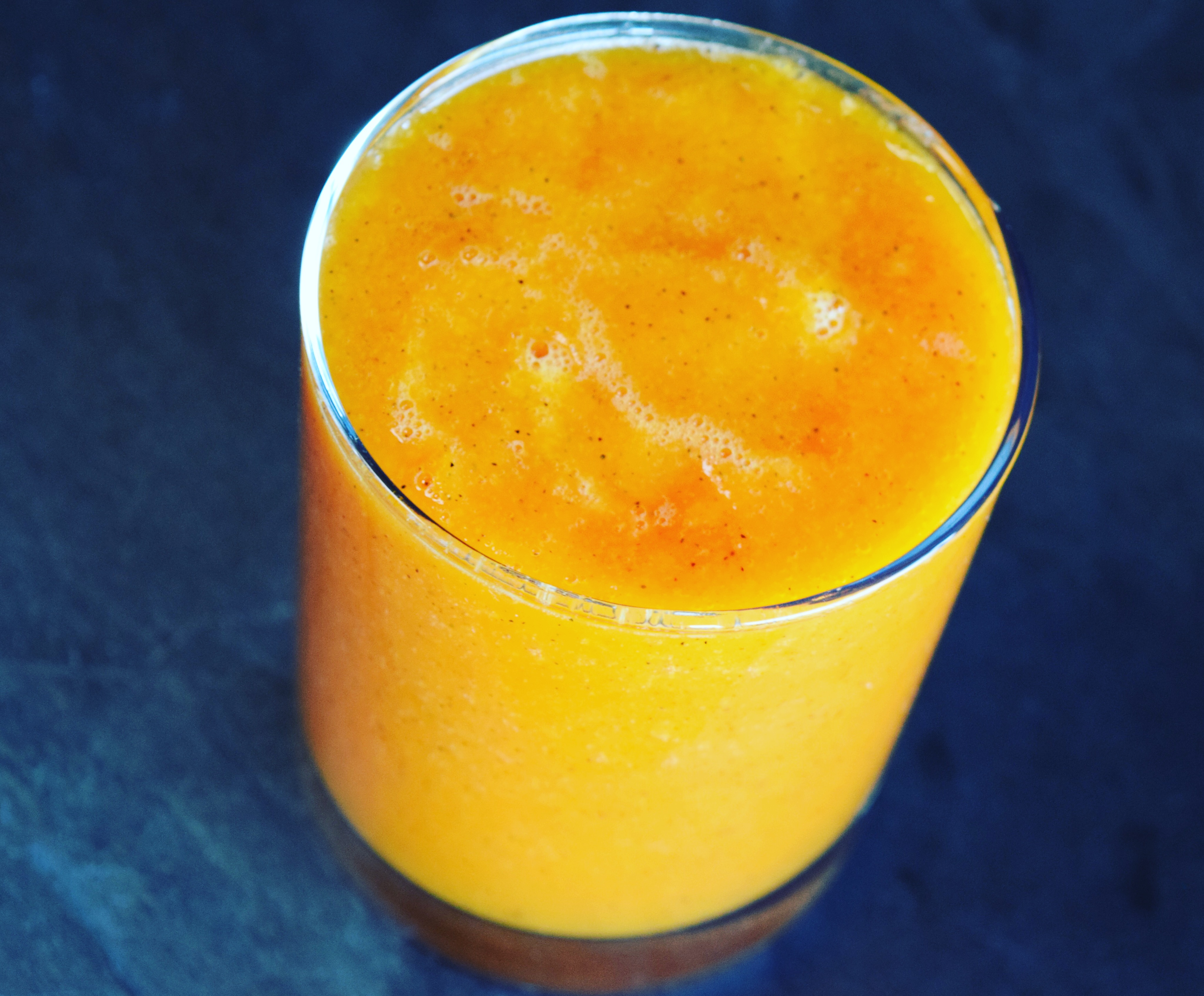 Manipura (Solar Plexus Chakra) Smoothie
August 12, 2016
The chakras are the energy centers of human body. There are seven major chakras and each of them is in  a constant motion generating energy that aligns with our mental, emotional, physical, and spiritual bodies. Blocked energy in any of these chakras often leads to illness. Manipura or Solar Plexus Chakra is the energetic center for balance and is known as a source of personal power and governs self-esteem, warrior energy, and the power of transformation. It is connected to the digestive system and governs metabolism, especially with regards to the process of carbohydrates. The colors of Solar Plexus Chakra are sunny yellows, golds, and lighter shades of orange.  Raw and Plant based foods resembling the color of chakras act as boosters  not only to our physical body, but help us align with the vibration of each energy center.
Manipura smoothie made with papaya, pineapple, lime, fresh turmeric, fresh ginger and dragon fruit gives a perfect color to match our (solar plexus) chakra. This smoothie reminds of sunshine, brightness, the beach, and positive vibes! The smoothie is loaded with minerals, fibers, and vitamins, along with pain relieving and amazing anti inflammatory properties of pineapple, ginger and turmeric. I hope you make this smoothie and enjoy a lovely sunny weekend! – xx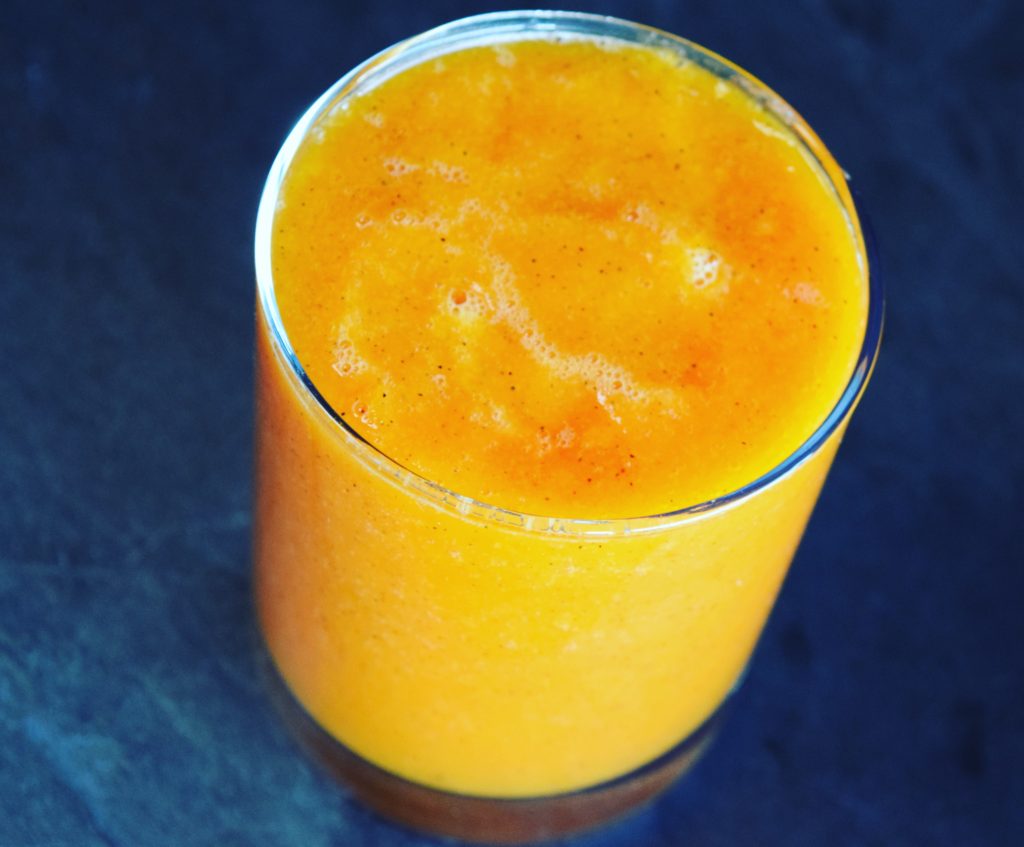 Ingredients
1 Cup Papaya
1/2 Cup Pineapple
1/4 Cup Dragon Fruit
1/4 Teaspoon Fresh Turmeric (grated) or Pinch of Turmeric Powder
1/4 Teaspoon Fresh Ginger (grated)
Process
Add all the ingredients to the blender and blend until smooth. Add water for thinner consistency. Serve immediately.
Enjoy! 🙂
You May Also Like
November 20, 2015
October 6, 2015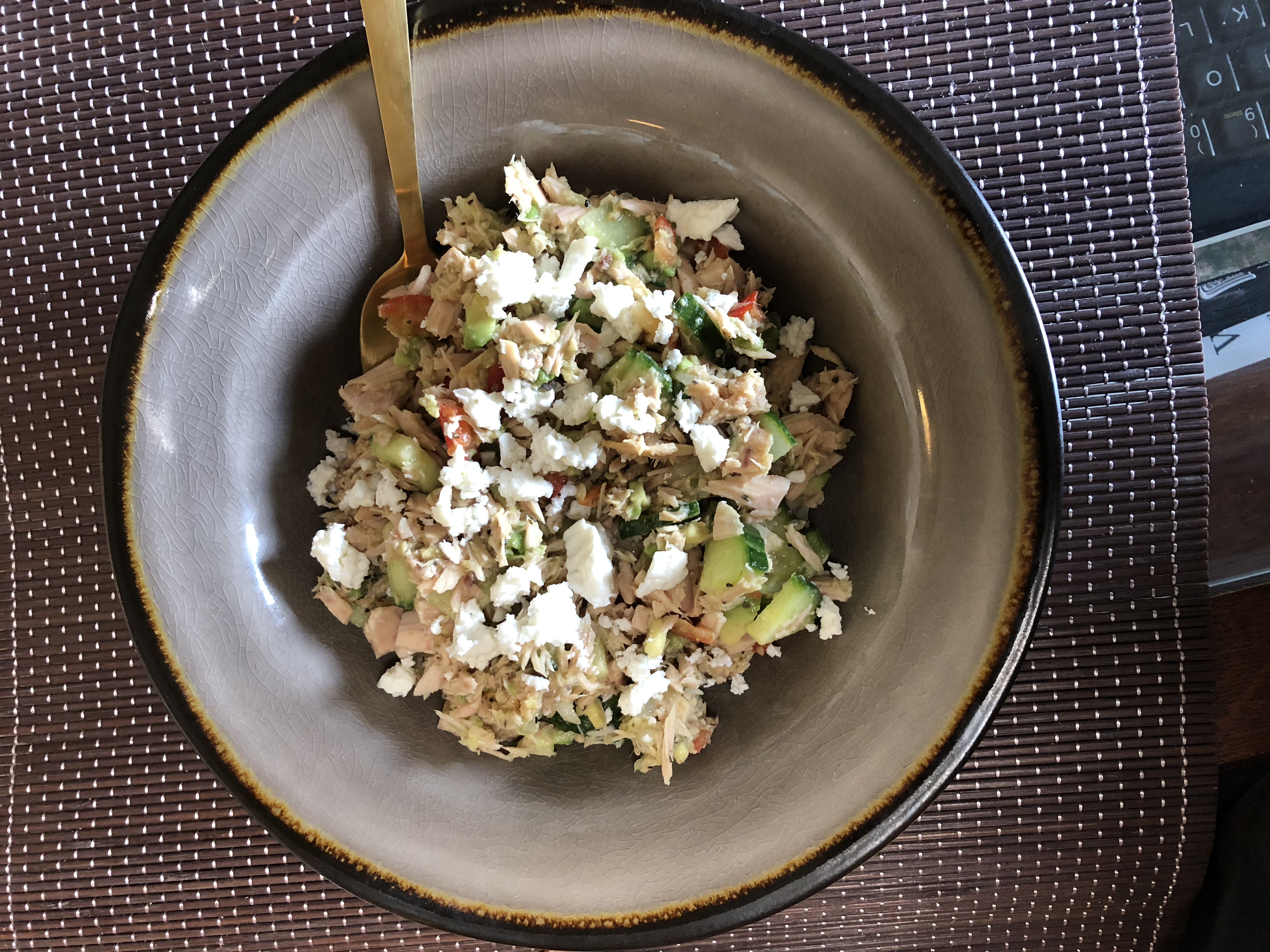 July 25, 2018