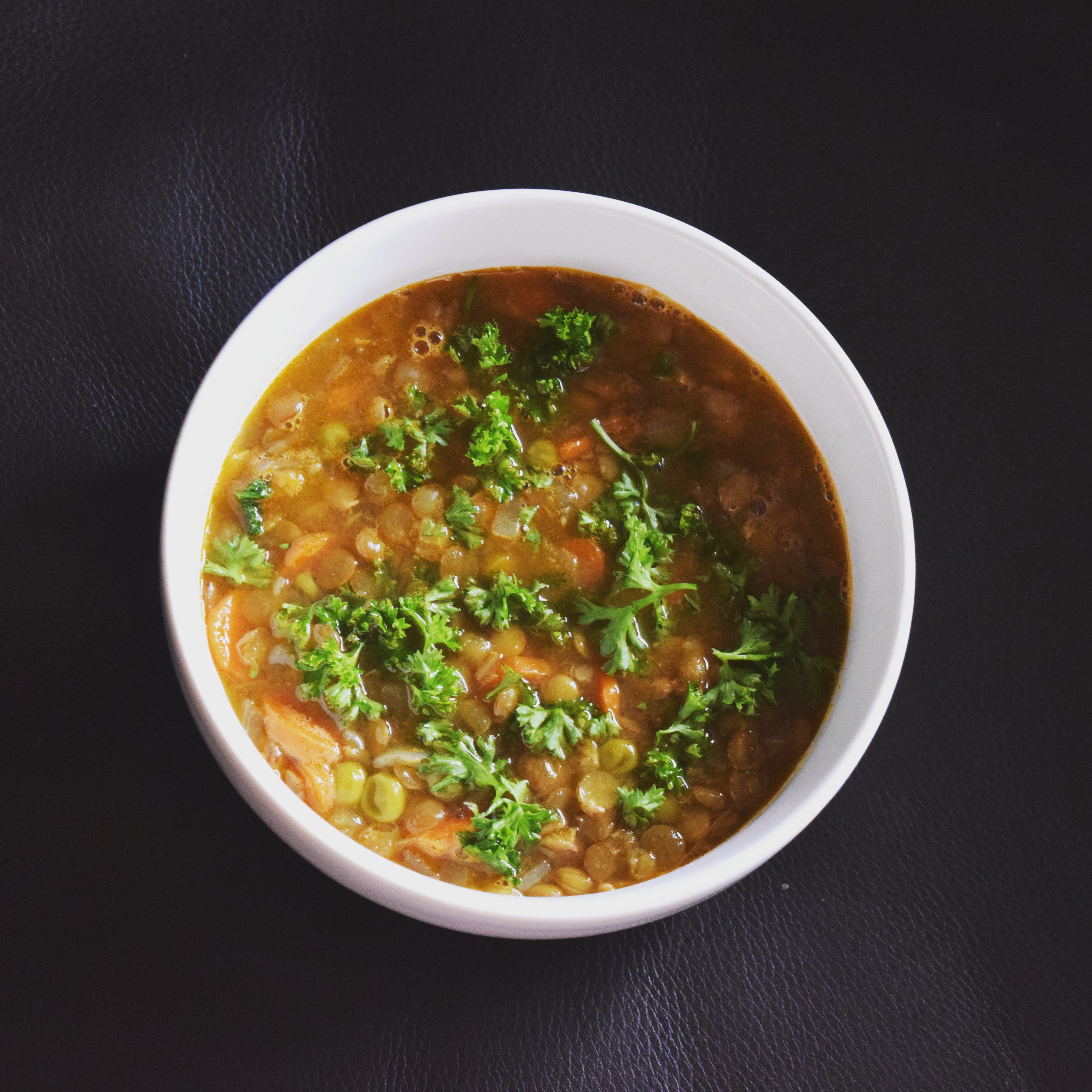 Lentil-Pepper Soup
January 6, 2017
Hope you are not falling prey to one of those *magical* detox diets where you pay enough money to buy groceries for a month, for one week meals. More concerning than the money is the fact that people actually believe that one week of eating clean or eating a a certain diet will help with significant transformation. While it's important to be fit, to focus on your mind and body, it should not be a week or a month long process, it should be an everyday process. Eating clean for a week won't do any magic, once you stop, you are back to where you started unless you make it a priority to eat healthy and workout on a daily basis. Healthy eating is not about being deprived or counting calories, it is about eating real, wholesome food that is made by heart. So if you want to start eating healthy and being fit, start somewhere, don't wait for a special meal program or a special detox or a special day and time…. Now is the time, just start somewhere and let your body and your mind guide you :).
This week's recipe of lentil-pepper soup is made with a handful of ingredients and is a perfect meal for cold and freezing winter days. It is an immunity boosting soup that is not just flavorful but is loaded with nutrients and is perfect to kick start the weekend after a lot of partying and/or indulging over the last few weeks. You can easily double the recipe and store the leftover soup in the refrigerator for weekday meals. Leftover soup tastes equally delicious if not better.
I hope you enjoy making and eating this soup as much as I did. Have  a lovely weekend! xx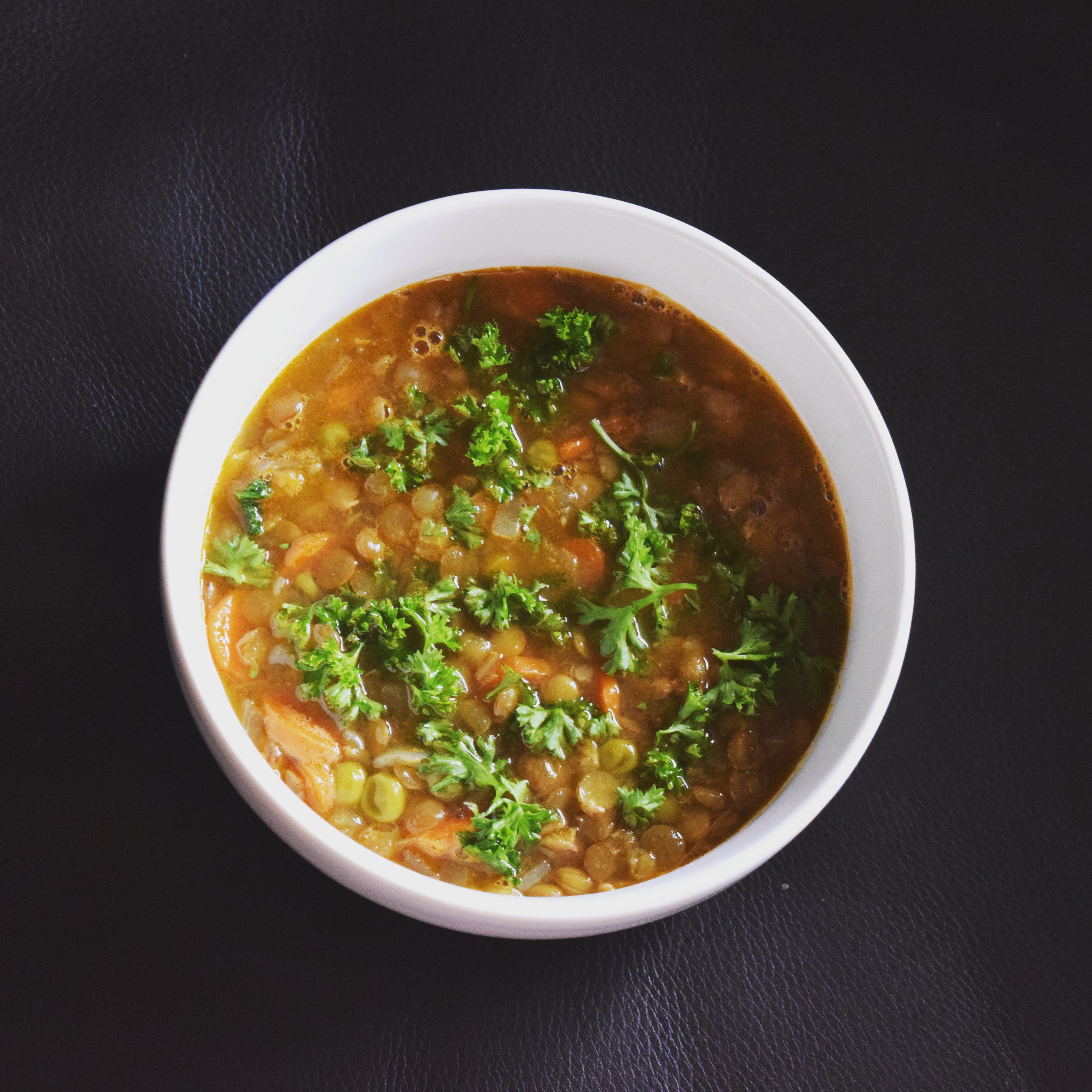 Ingredients
3/4 Cup Green Lentils, washed and drained
1 Small Onion, finely chopped
2-3 Cloves Garlic, minced
1/4 Inch Fresh Ginger, grated
1 Teaspoon Organic Ghee or Coconut Oil
2 Teaspoons Black Pepper
1/4 Teaspoon Turmeric
Salt to Taste
1 Cup Chopped Mix Vegetables (Carrots, Celery, Turnips, Green Peas)
1 Teaspoon Cumin Powder
3-4 Cups Organic Vegetable Stock or Water
Handful of Cilantro and Parsley Stalks (for flavor), optional
1 Teaspoon (or more) of Preferred Hot Sauce, optional
1 Tablespoon Fresh Lemon Juice
Fresh Chopped Cilantro/Parsley for Garnish
Process
Heat ghee in a heavy bottom pan on medium heat, add garlic and onions and cook for 1-2 mins or until fragrant.

Add carrots, celery and turnips and saute for another minute. I added frozen green peas towards the end to prevent them from getting mushy.

Add salt, pepper, cumin powder and turmeric, followed by washed and drained lentils. Mix everything together.

Add the vegetable stock and chopped cilantro or parsley stalks if using. Bring the mixture to a boil.

Reduce the heat and simmer the soup covered for 25 minutes or until the lentils are tender, stirring occasionally.

Remove the lid, add frozen green peas, add hot sauce (if using), lemon juice and give everything a good stir. Taste the soup and adjust seasoning if needed.

Garnish with fresh cilantro or parsley and serve hot!
Enjoy! 🙂
You May Also Like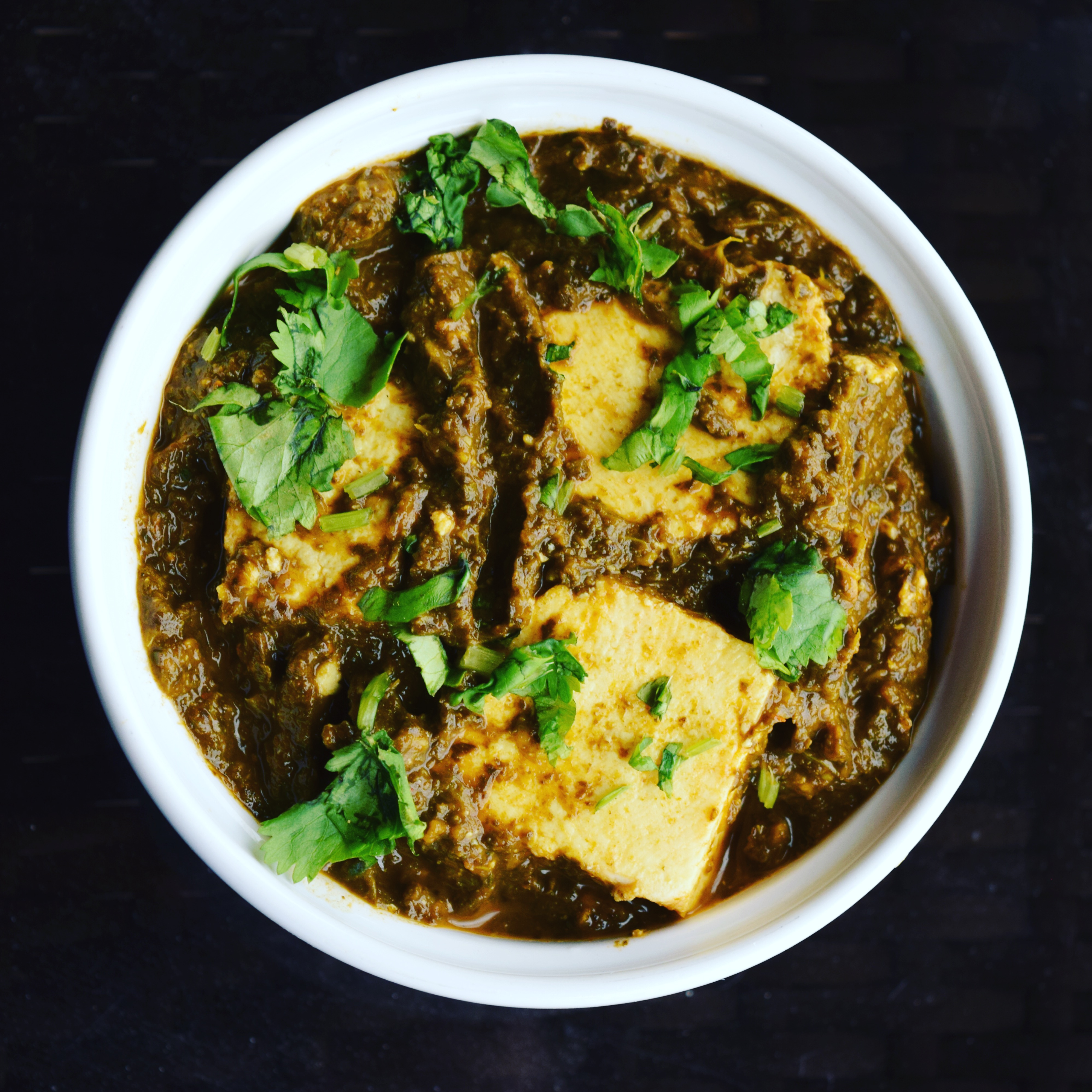 November 13, 2015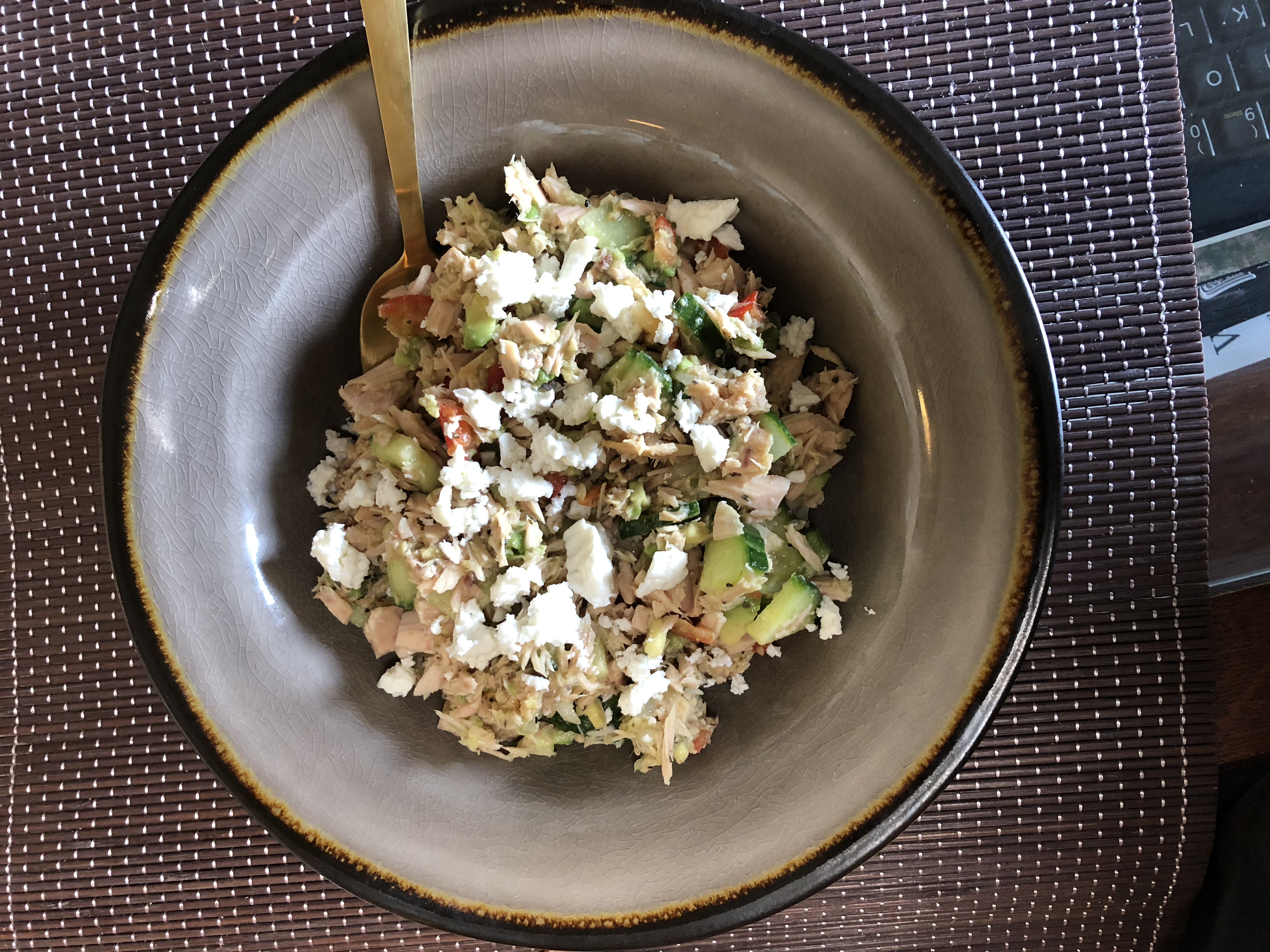 July 25, 2018