What is life without some healthy obsession? All of us have our own little guilty pleasures-something we just cannot say 'no' to. My current healthy obsession is this smoothie. You can call it as a Summer Preparation Smoothie. Summer is not too far away (hopefully), and don't we all want to be beach ready?
The simple blend of the ingredients with a dash of honey provides a perfect balance of tart and sweet without any artificial flavors. Although there is cucumber and kale in this smoothie, trust me it does not taste like salad. I did not add any water, milk or ice cubes, instead I used cucumber, frozen pineapple chunks and watermelon to cool things down. Pineapple and mango are the best natural source for reducing inflammation, improving digestion and providing fiber. Watermelon has great antioxidant qualities and is significantly rich in Vitamins A and C. Kale adds its own super food magic, making this smoothie super refreshing!!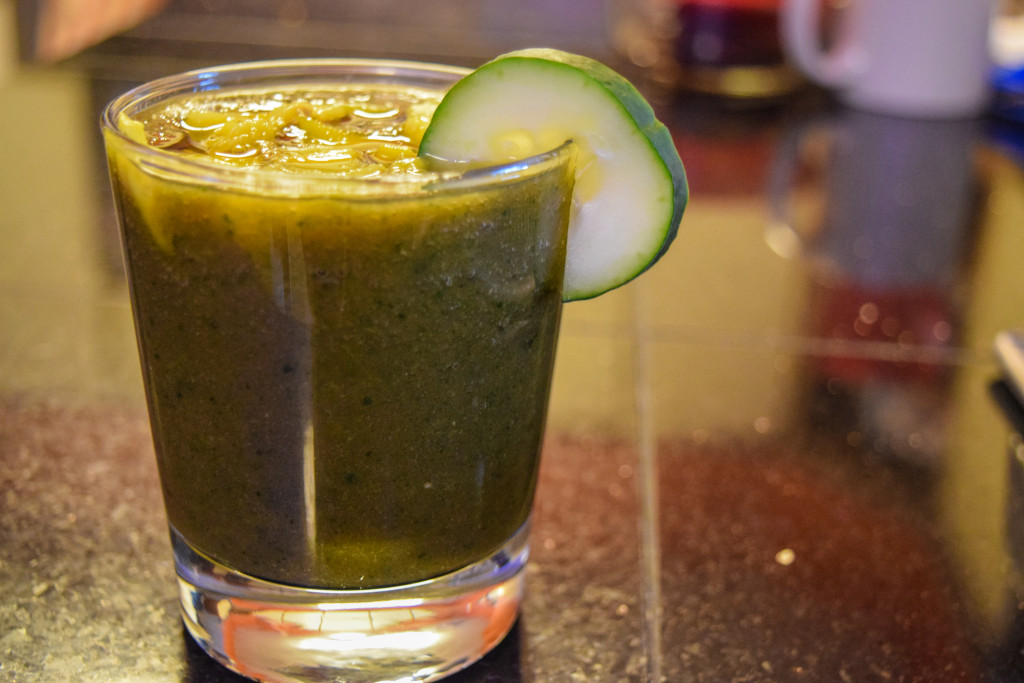 Ingredients
1/4 Cup Kale, chopped
1/2 Teaspoon Honey (optional)
1/4 Cup Cucumber, chopped (seeds discarded)
1/2 Cup Watermelon, chopped
1/4 Cup Mango, chopped
1-2 Tablespoon Pineapple, frozen chunks
Process
In a blender, combine all the ingredients, except honey. Blend until smooth.
Add some chopped mangoes and honey before serving.
Enjoy!
(Visited 29 times, 1 visits today)