Lassi, the most popular yoghurt based drinks from India is extremely refreshing and satisfying on hot summer days. While the traditional lassi recipe has plenty of sugar, this strawberry lassi is equally (if not more) refreshing and is refined sugar free. It is plant based, naturally sweetened with fruits, loaded with healthy fats, antioxidants and proteins. It is a great alternative to sugary store bought drinks and will make for a delicious accompaniment to your summer BBQ.
PS – You can try substituting strawberries with mixed berries or any other berries.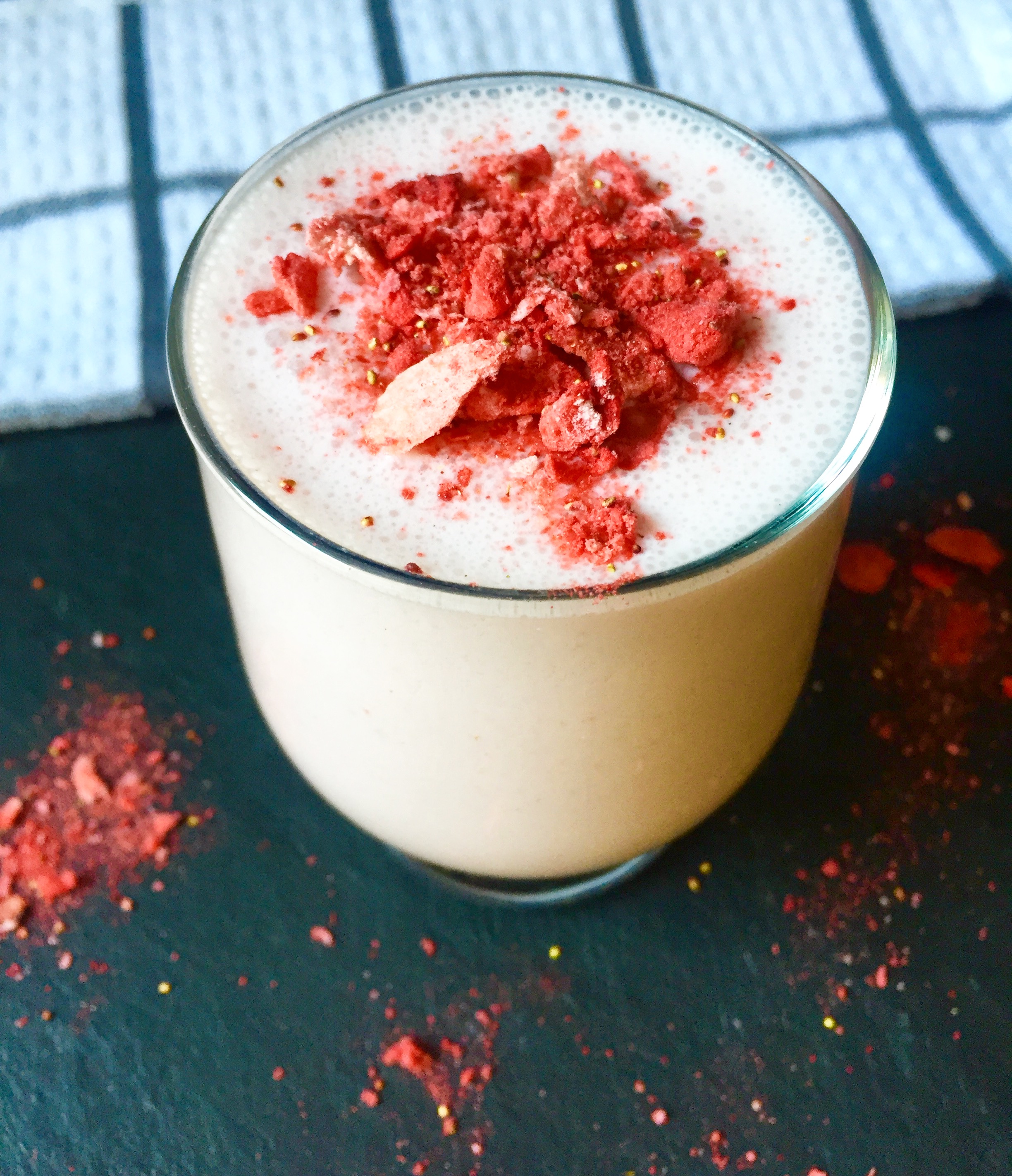 The recipe below makes 2 servings.
Ingredients
1 1/2 Cups Cashew Yoghurt (or any other yoghurt of choice)
1 Tablespoon Hemp Hearts
1/2 Cup Frozen Strawberries (or any other berries of choice)
1/2 Teaspoon Raw Honey or Maple Syrup, optional
Crushed Ice
Freeze Dried Strawberries, optional
Process
Blend everything (except freeze dried strawberries) in a high speed blender.
Pour lassi into two serving glasses and top with crushed freeze dried strawberries

OR

pour lassi in a pitcher and store in the fridge until ready to be served.
Enjoy! 🙂
(Visited 28 times, 1 visits today)