Today, I'd like to share with you all the recipe for sauteed calamari with garlic and parsley. To say that this recipe is totally surprising is an understatement. I am all about quick and easy cooking and this is exactly what you need for a quick and fancy dinner. This dish takes less than five minutes to cook, including the preparation. Serve the Calamari with some crusty bread/ sliced baguette and pair it up with your favorite wine.
Happy 4th!!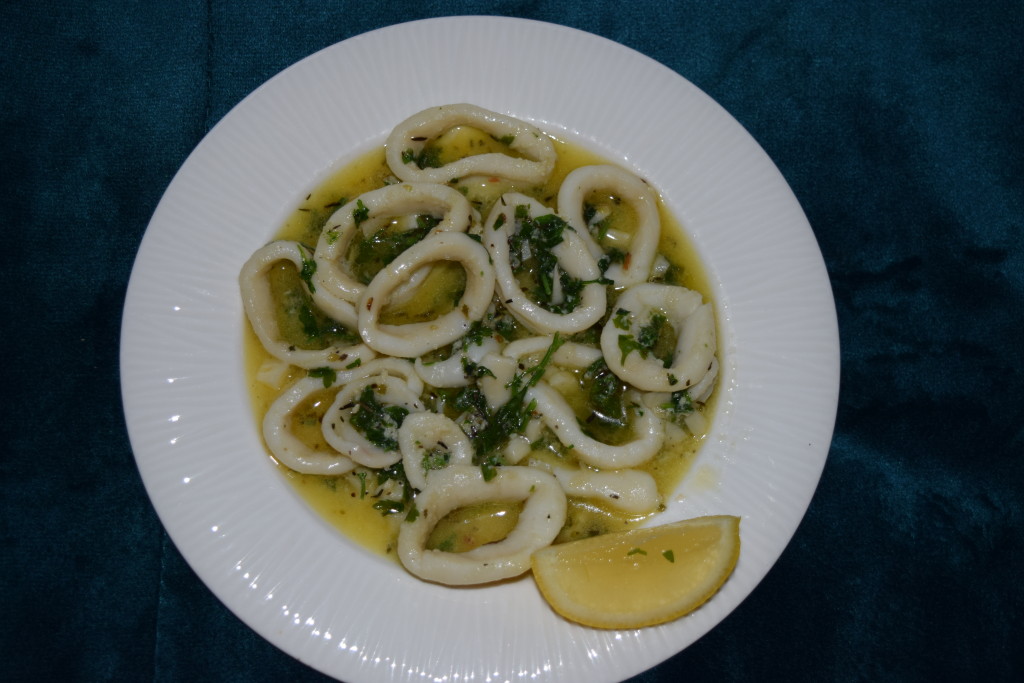 Ingredients
1 Pound Calamari,cleaned and cut into 3/4-inch-thick rings
1/2 Tablespoon Extra Virgin Olive Oil
1/2 Tablespoon Unsalted Butter
4-5 Cloves Garlic, minced
1 Tablespoon Parsley, finely chopped
1/4 Teaspoon Italian Seasoning (optional)
Salt and Pepper to Taste
Juice of 1 Lemon
Process
Pat calamari dry with a paper towel and keep aside.
Heat oil in a frying pan and add minced garlic.
Carefully add the Calamari in a single layer, then add butter.
Add salt, pepper and Italian seasoning. Cook for two minutes or until the fish is opaque.
Add lemon juice, season with additional salt and pepper, and serve with sliced baguette.
Enjoy! 🙂
(Visited 976 times, 1 visits today)