Aamras, undoubtedly is the favorite summer dessert in India. It is made with blending juicy mangoes with cardamom, milk, sugar and nuts. Served with fried Indian bread (puri) or as is, it certainly is the most satisfying and crave-worthy dessert.
Today's recipe is my spin on Aamras, a super healthy mango smoothie with no added sugar, no dairy and a secret ingredient. It tastes just the same, if not better than the one that I grew up eating at home. Unlike its Indian version this Mango Smoothie (aamras) can be eaten/served at anytime of the day. It can be converted into a smoothie bowl for breakfast/lunch like I did, or served in glass/mason jars or can be frozen into Popsicle molds for a fun afternoon treat.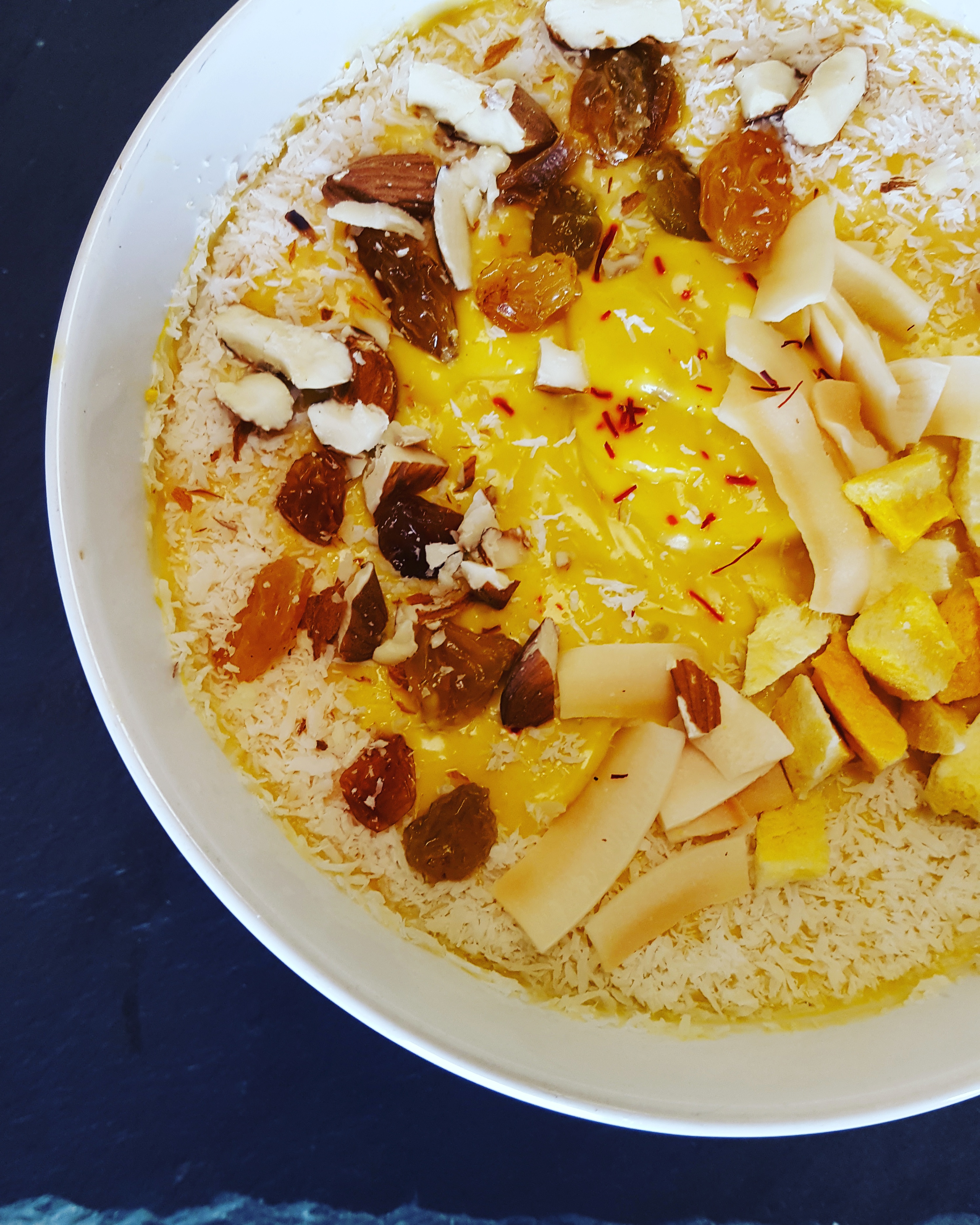 Recipe below serves 2-3 people.
Ingredients
1 Cup Chopped Mango, frozen or fresh
1/4 Cup Chopped Papaya
1/2 Avocado, chopped
1/2 Teaspoon Turmeric
Seeds from 3-4 Cardamom, crushed
Few Saffron Strands
1.5 Cups Full Fat Coconut Milk
Toppings: Shredded Coconut, Toasted Coconut, Almonds, Raisins etc.
Process
Add chopped mangoes, papaya, avocado and coconut milk to a blender and process until smooth.
Add crushed cardamom, saffron strands and more coconut milk (for a thinner consistency) if needed.
Pour the smoothie into bowls and add the desired toppings.
Enjoy! 🙂
(Visited 27 times, 1 visits today)