I am so happy to make and share the recipe for these white chocolate protein balls from BreakfastCriminals/Mindbodygreen. Loaded with healthy fats, antioxidants and proteins, these make for an amazing mid-day and pre/post workout snack. The best part is that they come together in few minutes and are highly customizable. I have added mixed raw nuts, goji berries, etc. but you can add any nuts and berries you have on hand. The recipe can be easily doubled, and trust me you won't regret having extra protein balls to share with friends and family or to give yourself an extra boost of energy when needed 🙂
P.S This recipe is vegan and Keto friendly.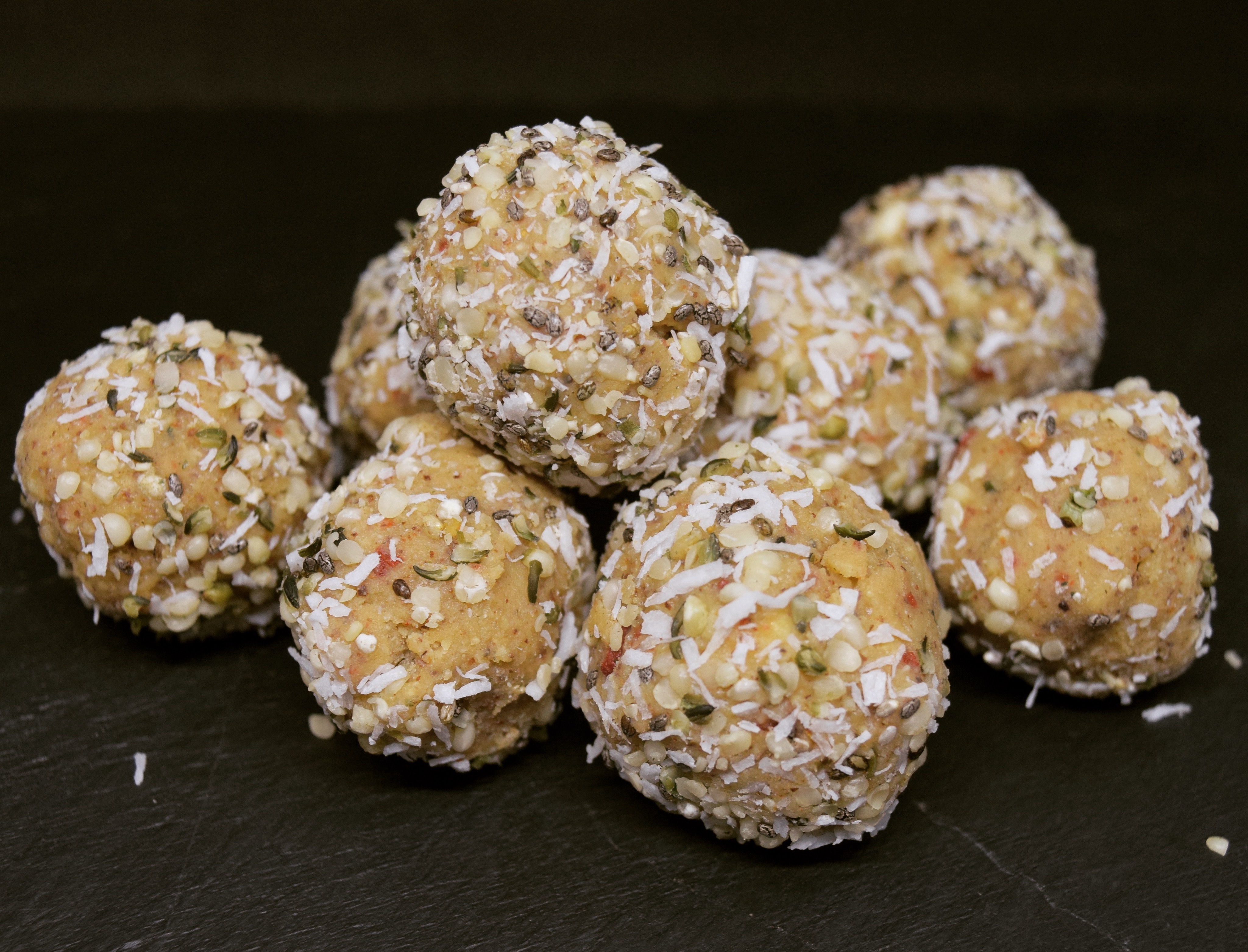 Ingredients
1 Cups Mixed Raw Nuts
2 Tablespoons Raw Hemp Seeds
1/4 Cup Unsalted Peanut Butter (I used a mix of peanut and cashew butters)
1/4 Cup Cacao Butter, melted
1/4 Cup Coconut Butter, melted
1.5 Tablespoons Maple Syrup
1 Tablespoon Goji Berries
Pinch of Cinnamon
Pinch of Himalayan Pink Salt
Hemp Seeds, Chia Seeds, Shredded Unsweetened Coconut for rolling, optional
Process
Add all the ingredients to a blender and process until everything comes together like a dough.
Transfer the dough to a bowl and let rest in refrigerator for 10 -15 minutes or until the mixture is thick enough to handle.
Divide the dough into 10-12 equal portion, form each portion into a ball and roll into a mixture of shredded coconut, hemp seeds and chia seeds.
Store the prepared balls in the refrigerator in an airtight container.
Enjoy! 🙂
(Visited 38 times, 1 visits today)
Share