From Christmas shopping and house cleaning/decorating to attending and hosting the holiday parties, holiday season can get quite overwhelming. If you are looking to detox your body and revitalize your health, and if you can spare five minutes from your busy schedule, the following smoothie is your best friend! All you need is a handful of nutrient and antioxidant loaded goodness and blend them together. Use the recipe as a template, feel free to play around with the ingredients. I added a handful of fresh cranberries because I had them on hand. You can also add pomegranate seeds or watermelon, instead of cranberries. Also, if you find the smoothie to be very tart, feel free to add some raw honey to sweeten it. The recipe below makes two servings.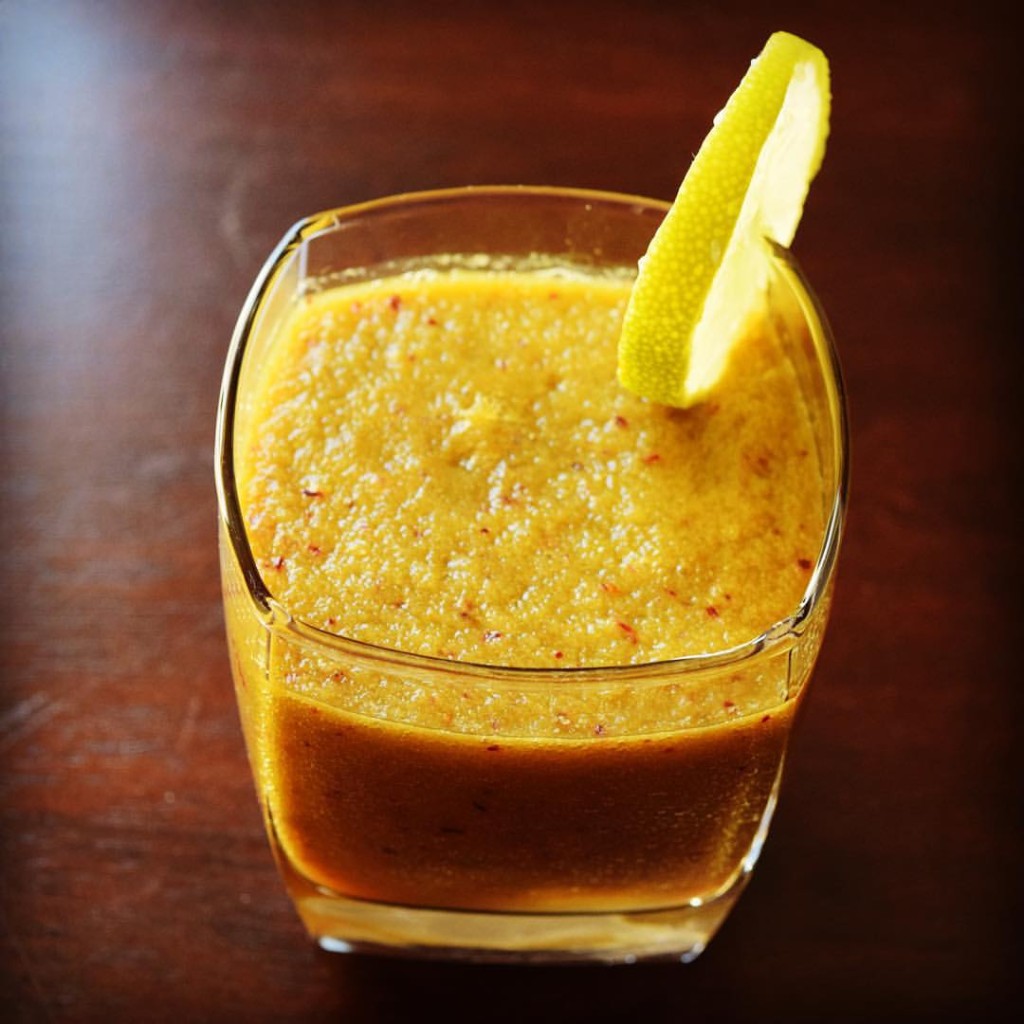 Ingredients
1/2 Carrot, Peeled and cut into small slices
1 Green Apple, cored and sliced into quarters
1/4 Inch Piece of Fresh ginger, peeled and grated or sliced
1 Lemon, juiced
1 Prickly Pear, peeled and sliced
1/4 Cup Fresh Spinach
1/4 Cup Fresh Cranberries
1 – 1½ cups cold water
Process
Add all the ingredients into the jar of a blender and blend on high speed until smooth.
Add more water for thinner consistency, if desired and serve immediately.
Enjoy! 🙂
(Visited 32 times, 1 visits today)