Staying at home is definitely boring and sad but it undoubtedly is better than getting sick or spreading sickness. The least we can do to help those that have a higher risk of infection is to stay at home, maintain social distance, wash'em hands and while we are at it, get creative in the kitchen andddddd make some delicious food. If you are home, which I know for sure that you are….. please do yourself a favor and make these crispy spicy asparagus loaded with immunity boosting goodness of garlic, ginger and lemon. The whole recipe comes together in less than ten minutes and can be customized as desired. Instead of adding crushed red pepper flakes, you can add chopped jalapenos. The leftovers can be used in fried rice, sandwiches, grains or salad bowls.
I am sure that we will be out of this craziness soon, enjoying the sunshine, the crowded subways, the hugs and get-togethers…. but until then let's try to be safe, healthy, happy and compassionate! xx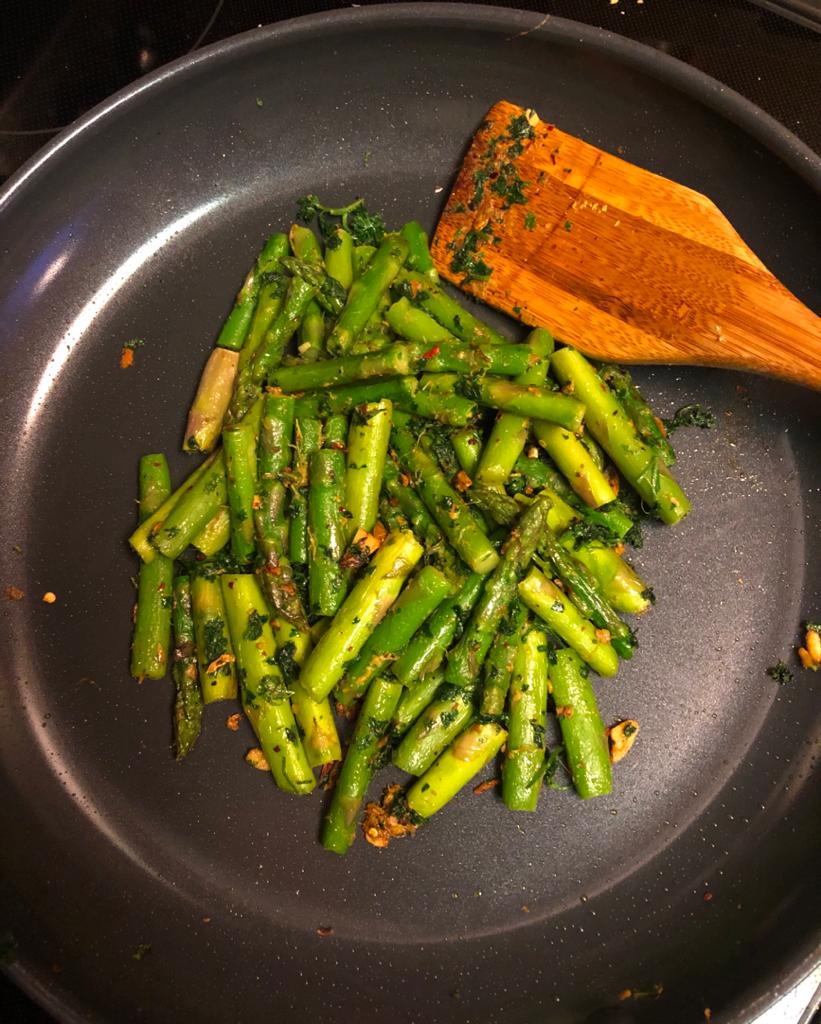 Ingredients (for 6-8 muffins)
¼ Cup Coconut Oil, melted
5 Tablespoons Coconut Sugar
2 Tablespoons Maple Syrup
2 Eggs, room temperature
Juice and Zest of One Lemon
1 Cup Almond Flour
2 Tablespoons Coconut Flour
¼ Teaspoon Salt
1 ½ Teaspoon Baking Powder
2 Tablespoons Poppy Seeds
Process
Preheat the oven to 350 F and line a muffin tin with muffin liners.
In a medium bowl, mix almond flour, coconut flour, salt, baking powder and poppy seeds. Set aside.
In a separate bowl, add eggs, coconut oil, coconut sugar, maple syrup, lemon juice and zest, and mix everything together.
Add the wet mixture to the dry ingredients and gently mix to incorporate everything together.
Fill the muffin liners with the batter and bake for 20-25 mins or until a toothpick inserted in the center of the muffin comes out clean.
Let the muffins cool COMPLETELY.
Enjoy! 🙂
(Visited 48 times, 1 visits today)