Crispy Bread and Gooey Cheese make all the difference. Forever and always!!
I was introduced to this divine brie bread by my wonderful friend Teri. This brie bread is not just an outstanding addition to any dinner party but an absolute favorite of my family and friends. It is easy to assemble, equally delicious and comforting. This bread sure is a crowd pleaser!!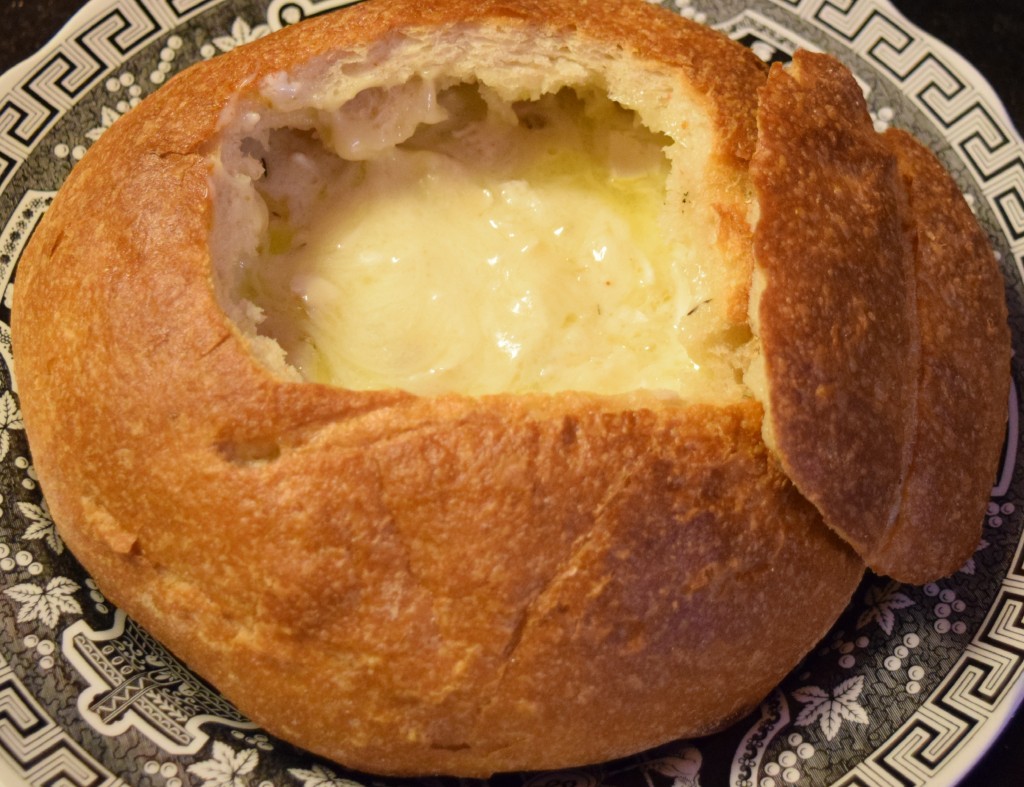 Ingredients
2 Garlic Cloves, finely chopped
1 Teaspoon Butter
1 Teaspoon Thyme
1 Pack (8 ounces) Brie Cheese (room temperature)
1 Round Loaf Sourdough Bread (or any bread loaf of your choice)
Process
Preheat the oven to 350 deg Fahrenheit.
Heat butter in a pan and add finely chopped garlic. Stir for 2-3 minutes until garlic is fragrant and starting to change color, add thyme and turn the heat off.
Meanwhile, cut the top fourth off the loaf of bread; carefully hollow out the inside of the bread to fill the cheese.
Stuff half of the cheese in the bread, add the sautéed garlic and then the remaining cheese. Cover the bread with the cut off top.
Bake for 35-40 minutes or until cheese is melted and of fondue consistency.
Serve with toasted baguette and reserved bread cubes.
Enjoy!
(Visited 33 times, 1 visits today)
Share