Grapefruit and Clementine pudding sounds fancy, doesn't it? It is a perfect summer dessert (slightly sweet, slightly tart and creamy ) that can be used as a base for parfaits, chia pudding or filling for cakes and pastries etc….. But my dear friends, here's a little secret – it takes few minutes to whip this beauty without using stove or oven, with just 5 ingredients and minimal effort! It is vegan, gluten free, processed or any additional sugar free and it is the best way to impress guests when you don't have time and help to make any elaborate dessert. Use your creativity when assembling this pudding, depending on the occasion or time of day, you can serve it with granola, drizzle of honey, fresh fruits, berries, nuts etc. It can be made up to a day in advance. You won't be disappointed with this super nutritious yet indulgent dessert 🙂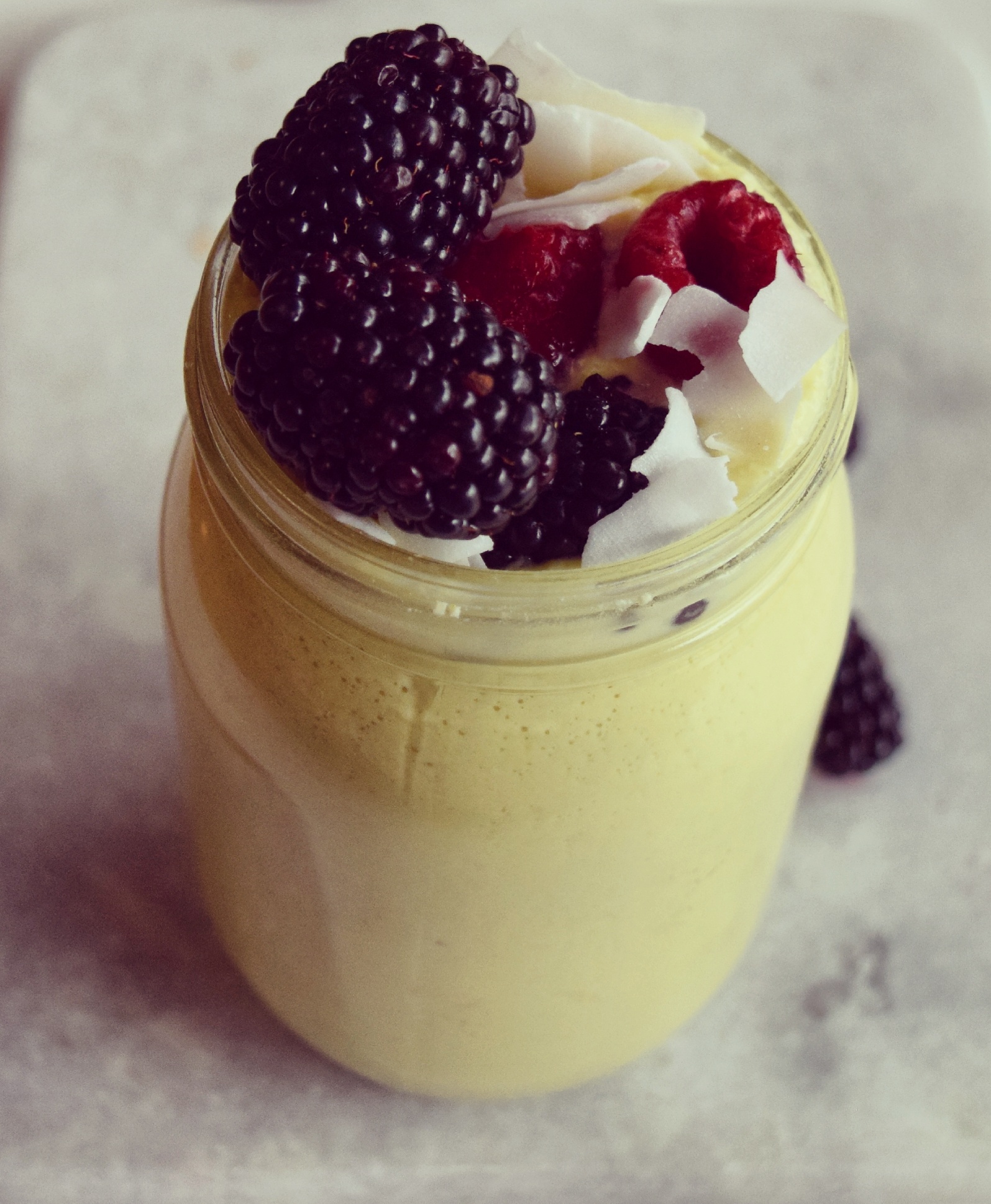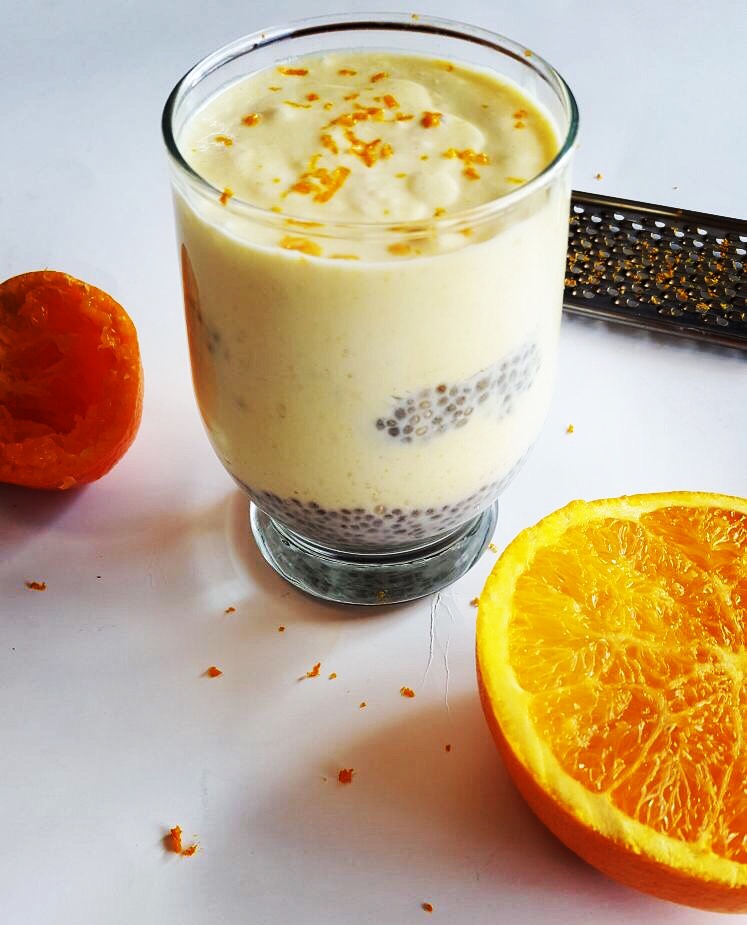 P.S. The recipe below yields approx. 12 ounces of pudding.
Ingredients
Juice of 1 Grapefruit, freshly squeezed without pulp
Juice of 4-5 Clementines or 3-4 Oranges, freshly squeezed without any pulp*
1 Cup Full Fat Coconut Cream
1/4 Cup Cashews, soaked in warm water for at-least 15 mins
1 Teaspoon Vanilla
Toppings as desired
* You will need total of 1/2 Cup juice including grapefruit juice
Process
Drain the cashews and add to a blender along with all the other ingredients (vanilla, grapefruit+orange juice and coconut cream).
Blend till smooth and creamy.

If you are making it in advance, keep it slightly runny and store it in the refrigerator where it will thicken up.

You can adjust the consistency by adding more juice to loosen it up or coconut cream/cashews to make it thicker.
Serve as desired.
Enjoy! 🙂
(Visited 9 times, 1 visits today)
Share