You guys, these double chocolate almond butter cookies are so delicious, chocolaty, fudge-y and decadent that it's impossible to stop at just one or two… trust me! The fact that they are flourless, refined sugar free and made with all healthy ingredients, make these cookies ideal for pre or post workout snack, breakfast or dessert on your cheat days! They are loaded with healthy fats, proteins, vitamins, fiber and antioxidants. If you have all the ingredients on hand, these cookies can be made in 15 minutes or less from prep to plate (baking time included).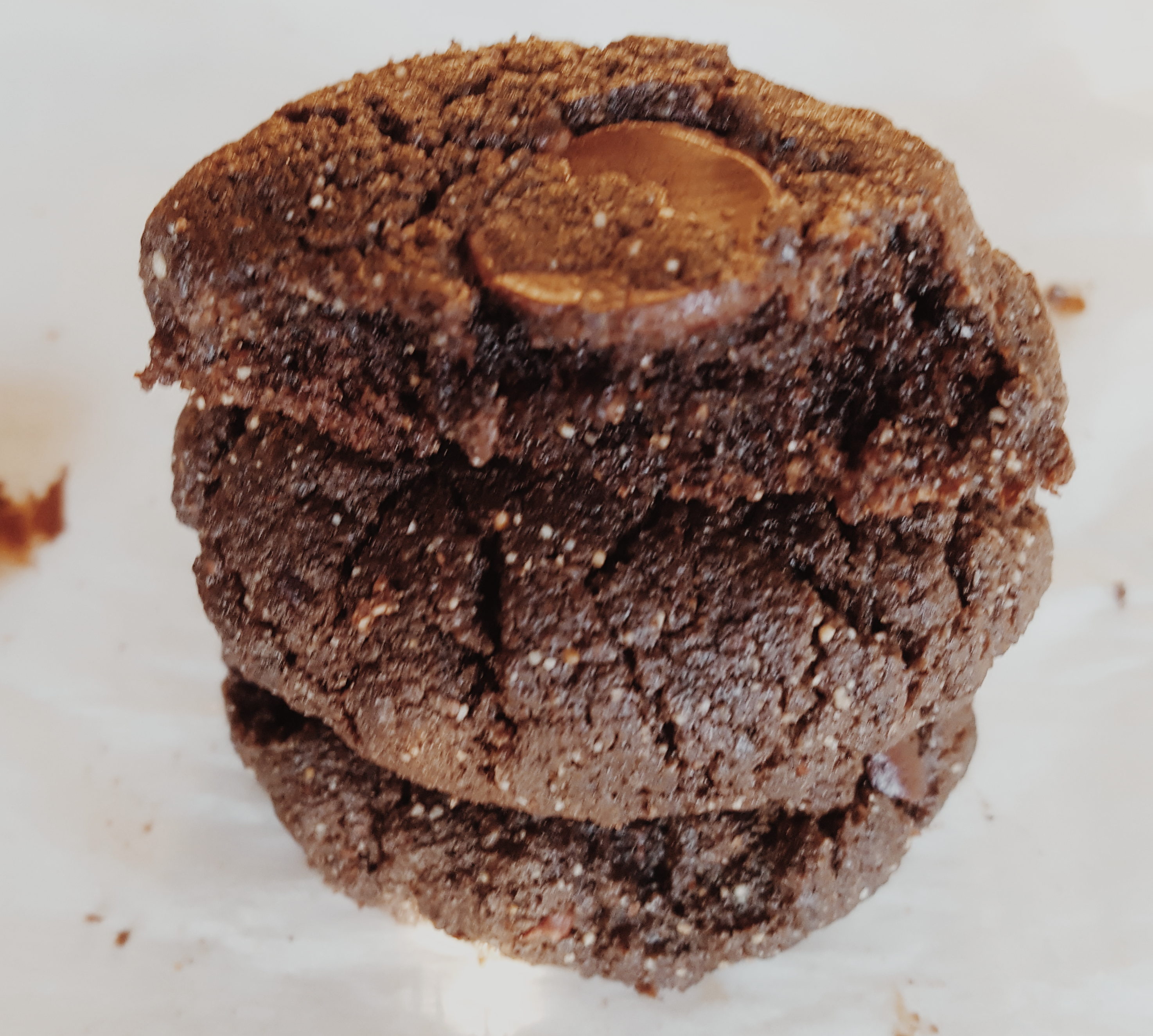 Recipe below yields 12 cookies.
Ingredients
1/2 Cup Almond Butter, creamy
1 Teaspoon Coconut Oil, room temperature
3 Tablespoons Pure Maple Syrup
1 teaspoon Pure Vanilla
1 Egg
3 Tablespoons Carob Powder or Cocoa Powder
1/2 Teaspoon Baking Soda
Pinch of Salt
1 Tablespoon Dark Chocolate Chips
1 Tablespoon Raw Cacao Nibs
Process
Preheat the oven to 350 F, line a baking sheet with parchment paper and set aside.
Add almond butter, coconut oil, sugar, vanilla, egg, carob/cocoa powder, baking soda and salt to a mixing bowl and mix until combined.
Fold in chocolate chips and cacao nibs.
Divide the dough into 12 equal bowls and place on the prepared baking sheet, few inches apart.
Flatten the cookies slightly with your fingers and bake for 8 minutes.
Let the cookies cool completely before serving or storing in the refrigerator in an airtight container.
Enjoy! 🙂
(Visited 37 times, 1 visits today)
Share