Hold your pumpkin lattes and cookies – I have one last super refreshing smoothie recipe before Summer really ends. Fruit concoctions save me when it comes to vitamins and nutrition. They are quite filling and a great meal substitute when it's just way too hot to turn the stove on. Last weekend, during my usual trip to the farmer's market, I picked few prickly pears without thinking about where to use them. I ended up blending them with watermelon and some oranges that turned out to be a perfect coolant on a hot summer day. The smoothie is very hydrating from the watermelon, prickly pear and tart with oranges and lemon. The rosemary and sea salt adds an interesting earthiness and flavor to the it. You can also replace the rosemary with mint or basil or completely avoid it if you don't like any herbs.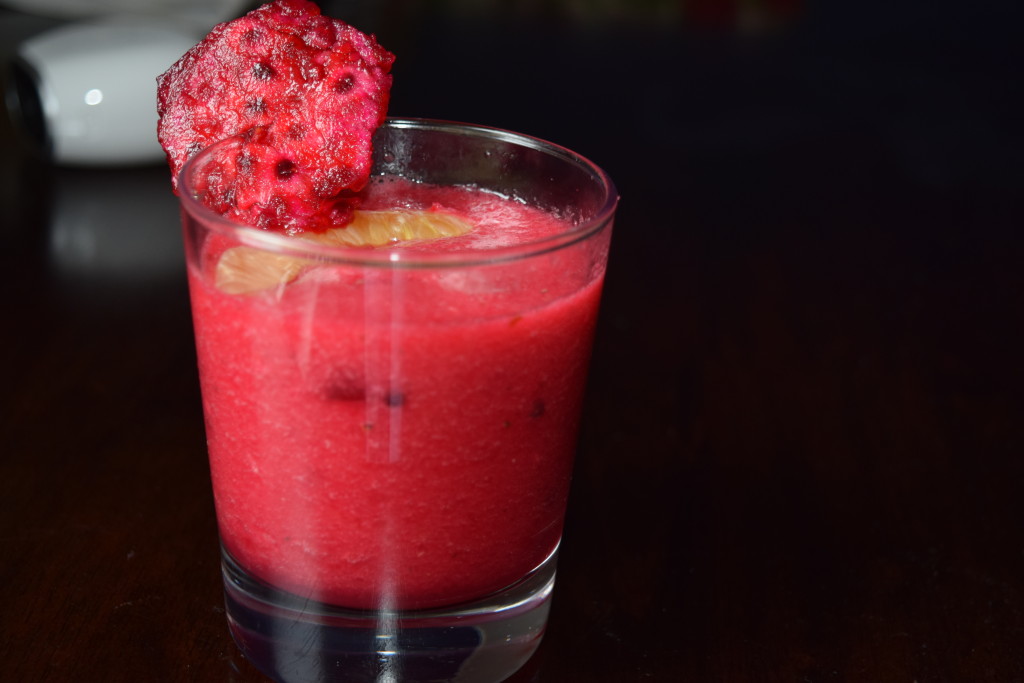 Ingredients
1 Cup Seedless Watermelon, chopped
1/2 Cup Prickly Pear, skin removed and chopped
1 Teaspoon Lemon Juice
1 Orange, peeled and the inner white layers removed
1/2 Teaspoon Rosemary (Fresh or Dried), finely chopped
Few Pinches of Sea Salt
Process
Add all the ingredients, except sea salt into the blender and blend on high for a minute, until everything is well combined.
Divide the smoothie between two glasses. Sprinkle some sea salt and garnish with a slice of your desired fruit or a sprig of rosemary (totally optional).
(Visited 17 times, 1 visits today)
Share